Building a Better World by Building a Better Workplace
Isn't it about time that progressive organizations practice what they preach? From supporting staff unions, to equitable hiring and management practices, to effective anti-harassment and discrimination programs, to good wages, to cultures that truly value everyone's backgrounds and contributions, many of our organizations have a long way to go. Come discuss the strategies for creating change in your own workplace and movement spaces, and how doing so will help us build the world we want to see. Together we can build workplace cultures that work for ALL of us.
Moderator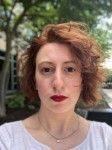 Robyn Swirling is the founder of Works in Progress, a new organization dedicated to building a progressive workplace culture free from sexual and gender-based harassment. Robyn has worked within the progressive movement for more than thirteen years as an organizer, communicator, trainer, and storyteller, including roles with the National Education Association, Action Network, Advocates for Youth, and several electoral campaigns. Robyn is committed to ending the stigma associated with women's experiences and bodies, in particular, and writes and speaks frequently regarding sexual assault, abortion, and physical manifestations of trauma.
Panelists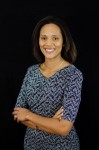 Sydney Batch is a lawyer, social worker, and child welfare advocate who was raised in North Carolina. Sydney received her undergraduate degree at the University of North Carolina at Chapel Hill, where she remained for her Juris Doctorate and Masters of Social Work. Following law school, Sydney entered private practice with her husband. They opened their law firm in Raleigh in 2005 and she primarily practices in Wake County.
Sydney is actively involved in a variety of committees and organizations involving both family law and juvenile matters. She is a former board member for the Women's Center of Wake County and is a current board member for the Julia Crump Foundation. She also volunteers for The Child's Advocate, a project of Legal Aid of North Carolina.
In 2018 Sydney was elected to the North Carolina House of Representatives. She is on the following committees: judiciary; finance; state and local; and elections law and ethics.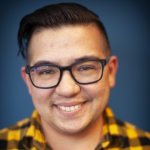 Cayden Mak is Executive Director at 18 Million Rising, organizing Asian Americans and Pacific Islanders (AAPIs) and their allies online. As part of 18MR's founding staff, they were an integral part of developing the organization's vision, voice, analysis, and playbook. In their previous role as Chief Technology Officer, they were the driving force and product manager behind community-centered design for civic tech project VoterVOX, a community-designed matching tool to help find personalized volunteer translation assistance for limited English proficient voters.
Their organizing history also includes cofounding grassroots media startups (youngist.org), cofounding a statewide student organizing network (New York Students Rising), serving as a union officer and staff organizer (CWA 1104, Education Division), and contributing to organizing the Allied Media Conference in Detroit, MI.
In addition to their day job, they serve as the chair of the advisory board for the Kairos Fellowship, and enjoy powerlifting and Magic: the Gathering.