Email Going to Spam? Improving Your Deliverability One Send at a Time
Session Type(s): Training
Training Tag(s): Experienced Online Organizing
Starts: Saturday, Aug. 15 11:00 AM (Eastern)
Ends: Saturday, Aug. 15 11:50 AM (Eastern)
You spend so much time writing emails to your supporters, you need your important messages to end up in the inbox! But Gmail, Yahoo, and other email providers are constantly changing how they sort your emails. Join deliverability experts from Twilio SendGrid and Action Network to learn how to ensure your emails get to your activists every time. We'll cover how email providers determine what's spam and what isn't, how the algorithms have changed in the past year, and how you can test your email program to ensure deliverability. You'll also have a chance to learn new strategies, practice techniques like testing down the list, and ask questions to some of the foremost experts in the email deliverability field.
Trainers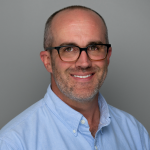 Will is a Senior Email Deliverability Consultant with Twilio SendGrid. He consults directly with some of the world's largest organizations and brands and currently provides strategic advice on almost 5 billion email messages each month. Having worked in email delivery for over 6 years, Will has enjoyed working directly with a wide range of senders including political campaigns and parties, as well as change-focused organizations of all types.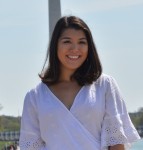 Amy Chin-Lai (she/her) is passionate about mobilizing progressive activism through great technology. As the Solutions Engineer at Action Network, Amy is one of the backend engineers and specializes in integrations, building advanced features, and email deliverability. She's been at Action Network since 2017, where she's helped thousands of digital organizers use their tools in more engaging ways. When Amy is not monitoring email click rates, you can find her listening to true crime podcasts, acting as steward for the Action Network union, and walking her dog, Axel.
Other sessions: Solidarity for Good: How Workers Across the Movement are Organizing, Ethical Email: How to Avoid the Tragedy of the Commons