Rethink Trade: Why Progressives Must Reclaim the Trade Debate From Trump
Trump was elected by flipping Midwestern states with appeals to working-class voters on trade. After decades of corporate-rigged trade policies, the pain is real—but Trump's agenda isn't the fix. He has pushed trade policies benefiting Big Pharma, Big Data, Big Oil, and Wall Street. And as he makes trade a centerpiece of his administration, manufacturing and service job outsourcing continues. Worse, Trump's agenda includes special interest handouts that could handcuff domestic progressive priorities for years to come. We must unite to call out Trump's broken promises and failed policies and elevate our contrasting progressive trade alternatives that put people and the planet first.
Moderator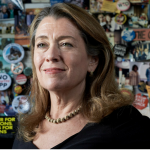 Lori Wallach is the director of Public Citizen's Global Trade Watch. A 25-year veteran of congressional trade battles starting with the 1990s fight over NAFTA, she was named to the "Politico's 50" list of thinkers, doers and visionaries transforming American politics in 2016 for her leadership in the Trans-Pacific Partnership debate. Wallach is an internationally recognized expert on trade with experience advocating in Congress and foreign parliaments, trade negotiations, courts, government agencies, the media and in the streets. Dubbed "the Trade Debate's Guerrilla Warrior" in a National Journal profile and "Ralph Nader with a sense of humor" in a Wall Street Journal profile, she combines a lawyer's expertise on the terms and outcomes of agreements with insight from the front lines of trade debates. Wallach's specialty is translating arcane trade issues into accessible language.
Wallach has testified on NAFTA, WTO, and other globalization issues before 30 congressional committees and appeared as a trade commentator on MSNBC, Fox, CNN, ABC, Bloomberg, PBS, NPR and numerous foreign outlets. She has been published and quoted in The New York Times, The Economist, Forbes, The Washington Post, USA Today, the Financial Times, and more. A lawyer who has worked in television news and on political campaigns, Wallach is well-informed about the role trade issues played in the 2016 election and the implications for the Trump presidency and 2018 congressional elections as the voters demand action on trade.
Books she has written on trade include The Rise and Fall of Fast Track Trade Authority (2013) and Whose Trade Organization? A Comprehensive Guide to the WTO (2004) and she has contributed to numerous anthologies. She was recently one of three panelists, alongside Chancellor Angela Merkel, at the C-20 Summit titled "Civil 20 Dialogue with the G20 Presidency" which addressed the most pressing globalization challenges of the 2017 G20 Summit.
Wallach was a founder of the Citizens Trade Campaign, a U.S. national coalition of consumer, labor, environmental, family farm, religious, and civil rights groups representing over 11 million Americans, and serves on its board. Wallach is a graduate of Wellesley College and Harvard Law School.
Panelists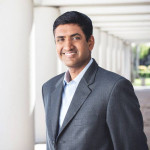 Congressman Ro Khanna represents California's 17th Congressional District, located in the heart of Silicon Valley, and is serving in his first term. Rep. Khanna sits on the House Budget and Armed Services committees and is a vice chair of the Congressional Progressive Caucus.
Rep. Khanna is committed to representing the people and ideas rooted in Silicon Valley to the nation and throughout the world. For each job created in the high-tech industry, another four jobs are created. The tech multiplier is even larger than the multiplier for U.S. manufacturing. Rep. Khanna will work to ensure the technology sector is at the forefront of U.S. economic policy and strive to provide opportunities to those our changing economy and technological revolution has left behind. To do so, the U.S. must implement policies that will not only create tech jobs in Silicon Valley but across America. This includes job training programs, economic development initiatives, re-wiring the U.S. labor market, and debt-free college to help working families prepare for the future.
A dedicated political reformer, Rep. Khanna is one of just six elected officials to refuse contributions from PACs and lobbyists. He also supports a 12-year term limit for Members of Congress and a constitutional amendment to overturn Citizens United.
Rep. Khanna was born in Philadelphia, PA, during America's bicentennial, to a middle-class family. Both of his parents immigrated to the United States in the 1970s from India in search of opportunity and a better life for their children. His father is a chemical engineer and his mother is a substitute school teacher. Rep. Khanna's commitment to public service was inspired by his grandfather who was active in Gandhi's independence movement, worked with Lala Lajpat Rai in India, and spent several years in jail for promoting human rights.
Prior to serving in Congress, Rep. Khanna taught economics at Stanford University, law at Santa Clara University, and American Jurisprudence at San Francisco State University. He wrote the book Entrepreneurial Nation: Why Manufacturing is Still Key to America's Future and worked as a lawyer specializing in intellectual property law. Rep. Khanna served in President Barack Obama's administration as Deputy Assistant Secretary at the U.S. Department of Commerce. In 2012, California Governor Jerry Brown appointed him to the California Workforce Investment Board. He has also provided pro bono legal counsel to Hurricane Katrina victims with the Mississippi Center for Justice, and co-authored an amicus brief on the fair housing U.S. Supreme Court case, Mount Holly v. Mt. Holly Gardens Citizens in Action, Inc.
Rep. Khanna graduated Phi Beta Kappa with a B.A. in Economics from the University of Chicago and received a law degree from Yale University. As a student at the University of Chicago, he walked precincts during Barack Obama's first campaign for the Illinois Senate in 1996. In his free time, Rep. Khanna enjoys cheering for the Golden State Warriors, watching movies, and traveling. He and his wife Ritu call Fremont, CA, home.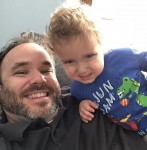 Alex Lawson is the Executive Director of Social Security Works. We fight to protect and expand Social Security, Medicare and Medicaid and to lower prescription drug prices.