#NoWarWithIran and Building an Intersectional, Internationalist Movement
Session Type(s): Panel
Starts: Thursday, Aug. 13 12:00 PM (Eastern)
Ends: Thursday, Aug. 13 12:50 PM (Eastern)
Donald Trump began 2020 by nearly starting another disastrous and unpopular war of choice with Iran. In this moment of crisis, people across the country showed up and took action to demand #NoWarWithIran. Meanwhile, Trump continues to ban Iranians from traveling to the U.S.; threaten the Iranian diaspora through detention, deportation and surveillance; and issue crushing sanctions that have created a humanitarian crisis in Iran. Why was January's mobilization successful in interrupting the march to war and what did we learn from this moment? This panel will focus on how the lessons we've learned from the #NoWarWithIran campaign can inform future organizing to end endless war and build an intersectional internationalist movement.
Moderator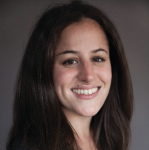 Erica Fein is the Advocacy Director at Win Without War, engaging policymakers, the NGO community, the media, and grassroots partners to advance a progressive foreign policy and national security agenda. Her career has centered in and around Congress and foreign policy issues. Previously, she served as Director of Government Affairs and Nuclear Weapons Policy Director at Women's Action for New Directions where she led campaigns to limit the excessive U.S. nuclear weapons arsenal. She also handled national security, foreign policy, veterans affairs, and other issues as a legislative assistant to former Congressman John D. Dingell. Erica holds an MA from the Josef Korbel School of International Studies at the University of Denver and a BA from the University of Wisconsin-Madison. When not at work, Erica may be found at Nationals Park, reading for her book club, or staying active.
Panelists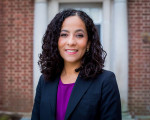 Rahna Epting is the Executive Director of MoveOn, the member-led grassroots progressive organization working to make this country a place where everyone can thrive. Rahna leads both MoveOn Civic Action, which works to advance progressive policies and social change, and MoveOn Political Action, which works to elect candidates who are committed to standing up for an inclusive, progressive agenda.
Rahna has led issue and electoral campaigning at MoveOn in the Chief of Program and Election Program Managing Director roles. Previously, she served as Chief of Staff at Every Voice, where she managed state and national campaigns to make democracy work for everyone.
Prior to joining Every Voice, Rahna worked at the Service Employees International Union in various capacities. In the role of Member Political Programs Director, she designed, developed and managed national programs to engage SEIU members across the country in politics—from recruiting and supporting labor activists to run for office, to activating union retirees to fight for the passage of the Affordable Care Act, to developing member leaders throughout the union. While at SEIU, Rahna also lobbied President Barack Obama's administration in support of the Workforce Investment Act, Child Care funding, and the prevention of government-imposed furlough days.
Rahna's work at SEIU was preceded by her service in the State of Oregon running the Oregon Bus Project's PolitiCorps program—a ten-week summer boot camp for youth designed to train and place them in political campaigns. While working at the Bus Project, she was recruited to be a Wellstone Action trainer and trained with Wellstone for over seven years—supporting state work to advance fair courts legislation and practices, training young organizers on the foundations of organizing, and training folks to run for office. She has a long history of commitment to youth organizing and served as the Chair of the Alliance for Youth Organizing from 2017-2019.
Follow her on Twitter @rahnamepting.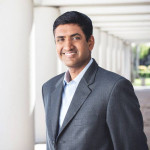 Congressman Ro Khanna represents California's 17th Congressional District, located in the heart of Silicon Valley, and is serving in his first term. Rep. Khanna sits on the House Budget and Armed Services committees and is a vice chair of the Congressional Progressive Caucus.
Rep. Khanna is committed to representing the people and ideas rooted in Silicon Valley to the nation and throughout the world. For each job created in the high-tech industry, another four jobs are created. The tech multiplier is even larger than the multiplier for U.S. manufacturing. Rep. Khanna will work to ensure the technology sector is at the forefront of U.S. economic policy and strive to provide opportunities to those our changing economy and technological revolution has left behind. To do so, the U.S. must implement policies that will not only create tech jobs in Silicon Valley but across America. This includes job training programs, economic development initiatives, re-wiring the U.S. labor market, and debt-free college to help working families prepare for the future.
Other sessions: The Road to Recovery: Progressive Economic Policy in a Post-Trump, Post-COVID America, Rethink Trade: Why Progressives Must Reclaim the Trade Debate From Trump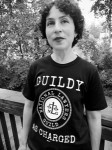 Azadeh Shahshahani is Legal & Advoacy Director at Project South. Azadeh has worked for a number of years in the U.S. South to protect and defend immigrants and Muslim, Middle Eastern, and South Asian communities. She previously served as president of the National Lawyers Guild and as National Security/Immigrants' Rights Project Director with the ACLU of Georgia. Azadeh serves on the Advisory Council of the American Association of Jurists and on the Board of Directors of Defending Rights and Dissent. Azadeh has served as a trial monitor in Turkey, an election monitor in Venezuela and Honduras, and as a member of the jury in people's tribunals on Mexico, the Philippines, and Brazil. She has also participated in international fact-finding delegations to post-revolutionary Tunisia and Egypt as well as a delegation focused on the situation of Palestinian political prisoners. She is the author or editor of several human rights reports, including a 2017 report titled "Imprisoned Justice: Inside Two Georgia Immigrant Detention Centers," as well as law review articles and book chapters focused on racial profiling, immigrants' rights, and surveillance of Muslim-Americans. Her writings have appeared in the Guardian, the Nation, MSNBC, USA Today, Aljazeera, and HuffPost, among others. Azadeh received her JD from the University of Michigan Law School where she was Article Editor for The Michigan Journal of International Law. She also has a Master's in Modern Middle Eastern and North African Studies from the University of Michigan. Azadeh is the recipient of the Shanara M. Gilbert Human Rights Award from the Society of American Law Teachers, the National Lawyers Guild Ernie Goodman Award, the Emory Law School Outstanding Leadership in the Public Interest Award, the Emory University MLK Jr. Community Service Award, the US Human Rights Network Human Rights Movement Builder Award, the American Immigration Lawyers Association Advocacy Award, the Distinguished Leader Award from the Fulton County Daily Report, and the University of Georgia Law School Equal Justice Foundation Public Interest Practitioner Award, among several others. She has also been recognized as an Abolitionist by the Antiracist Research and Policy Center at American University & the Frederick Douglass Family Initiatives, and as one of Atlanta's 500 Most Powerful Leaders by Atlanta Magazine. In 2016, Azadeh was chosen by the Mundo Hispanico Newspaper as an Outstanding Person of the Year for defending the rights of immigrants in Georgia. In 2017, she was chosen by Georgia Trend Magazine as one of the 40 under 40 notable Georgians.
Nahid is a 2019-2020 Kairos fellow based in Durham NC. Before arriving at digital organizing, they have been a teacher, an online facilitator, an educational consultant, a babysitter, a caregiver, and a poet. The obsession with stories and narratives as powerful forces for dismantling oppressive systems has stubbornly stayed with them through all of this and fuels their passion for digital organizing, cultural campaigning, and healing justice.