Pride Outside Cities: How LGBTQ+ Candidates Are Running and Winning Everywhere
Conventional wisdom often leads us to believe that LGBTQ+ candidates can only run successfully for seats in certain areas. However, with the recent surge of candidates of all backgrounds stepping up to run, a trend has started to emerge. A growing number of LGBTQ+ candidates are running for and winning seats in rural and traditionally purple areas. Women like Delegate Danica Roem, who flipped a seat in rural Virginia that had previously been held by a man who referred to himself as the state's 'chief homophobe and became the first openly transgender state legislator in the country. This panel will examine what took place in these races and position them as a roadmap for what could be done nationwide.
Moderator
Panelists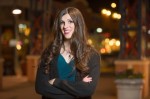 Danica Roem represents the 13th District in the Virginia House of Delegates including the City of Manassas Park, Town of Haymarket, and Prince William County portions of Manassas and Gainesville. Danica is a 33 year old step-mom, lifelong resident of Prince William County, and the former lead reporter of the Gainesville Times. She ran for office to bring a reporter's eye to Richmond and to speak truth to power.
Danica's inspiring and transformative campaign gained national and international attention. Her victory was secured by sticking to the issues that matter most to her constituents, and never shying away from standing up for justice. As the first out transgender woman elected to a state legislature, Danica is blazing a new and unique trail.
During her first legislative session this year, she was proud to champion bills important to her constituents, and to help expand Medicaid to 400,000 people across the state of Virginia. She continues to fight every day for her constituents in the 13th District.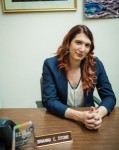 Brianna is a Geochemist and software developer who ran for office because of her long life history of service to her community. She finished serving her first term in the 72nd Colorado General Assembly and is running for re-election in 2020. She was a volunteer firefighter in high school and college, serves as her HOA board president, and as a citizen scientist helping law enforcement with Necrosearch International. She is a strong advocate for marginalized people and for thinking about planning for the future. Brianna values the views and opinions of her constituents and works hard to be sure their voices are heard. She has advocated for LGBTQ equality, affordable housing, reproductive rights, and expanding mental health initiatives. She was endorsed by #VOTEPROCHOICE in her 2018 election.