Making an Organizer: Converting Clicks into Impact
Session Type(s): Panel
Starts: Thursday, Aug. 13 4:00 PM (Eastern)
Ends: Thursday, Aug. 13 4:50 PM (Eastern)
What does it take to go from reading an email or text to taking action? Every year millions of volunteers help create change by taking action both on and offline. In this panel, speakers will discuss their takeaways and strategies for converting members to action. Topics will include: handling differences in originating channels and user intent, conducting experiments on user engagement, crafting authentic messaging, volunteer follow up, and building community online. In an era where online content can spread very quickly, we're still learning how to best connect those moments with the organizing infrastructure that has been doing this great work for decades.
Moderator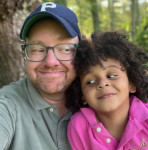 Jamie McGonnigal is the Vice President of Sales for Impactive. He joined Impactive following five years of transforming partnerships for SOCAP, and prior to that, was the Director of RootsCamp – the largest progressive "unconference" in the U.S. Jamie has produced more than 200 Broadway concerts and events, benefiting organizations such as The Matthew Shepard Foundation, National AIDS Fund, United Nations Association, and Broadway Cares / Equity Fights AIDS. In his free time, Jamie is a cartoon voice actor for Pokémon, Yu-Gi-Oh! and several other animated features and video games. He lives in Hyattsville, MD. with his husband Sean, son Malcolm, and puppies Lily & Rose.
Panelists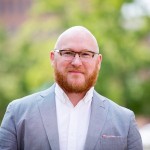 Sean Carlson is the founder of Apollo Collaborative. Sean has over a decade of experience in strategic communications and online organizing and works at the intersection of digital media, culture, and organizing.
Formerly Chief Strategy Officer at Revolution Messaging and Senior Digital Director at FitzGibbon Media, Sean is an experienced strategist and consultant. He has worked with clients such as the Clooney Foundation for Justice, Alliance for Justice, Care2, Amal Clooney, National Wildlife Federation, NBC Universal, Groundswell Energy, Communications Workers of America, Independent Driver's Guild, National Center for Transgender Equality, Restaurant Opportunity Centers United, Casa Ruby, the American Federation of Teachers, Good Jobs Nation, People for the American Way, and many more. He has campaigned against corporate abuses, designed national public education campaigns, marketed award-winning documentary films, and created content that received national media coverage.
Sean has helped launch a nationwide campaign to close youth prisons, was the chair of communications for the United for Marriage coalition during the landmark marriage equality cases in 2013, and has served as a teaching and training fellow at the New Organizing Institute.
Sean was formerly a professional Trombonist, studying at Duquesne and Carnegie Mellon Universities, and is proud to have multiple degrees in Bass Trombone performance that he's totally using (sorry Mom!). He lives in Hyattsville, MD with his husband Jamie McGonnigal, their son Malcolm and their dogs Lily and Rose.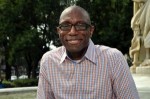 Michael Crawford is Director of Online Programs at Freedom to Marry where he manages the organization's websites, email program, online fundraising, and social media presence. He was a leading strategist for the successful campaign to win freedom to marry in Washington, D.C. with a focus on public education, community outreach, and communications strategy. Michael was named as one of The Advocate Magazine's 2009 People of the Year and one of The Washington Blade's Ten People Who Make Us Proud. He was awarded the Gay & Lesbian Activists Alliance Distinguished Service Award in 2010 for his work to win marriage in Washington, D.C. He was a 2011 fellow in The Pipeline Project's 21st Century Fellows Program.
Naseem (he/him) is the founder of Outvote with the mission to empower grassroots campaigning through scalable technology and community organizing. Prior to that, he was a Lead Engineer at Datacamp helping grow the startup to over half a million users. When he isn't pitching, Naseem can be found being a foodie with his wife, Pennylynn, and going on long walks with his dog, Lucy.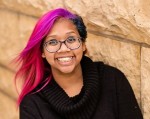 Arianna Trujillo Wesler (she/they) is the Co-Founder of OpenField, an organizing applications that lets you phone bank, canvass, and remotely register voters from a single interface. An engineer, facilitator and field director, she has over fifteen years of experience in community, labor and electoral organizing. Most recently, Arianna served as Director of Community + Data Engineering at Wellstone Action (now re:power). There she lead data engineering and analytics trainings, including Data and Analytics Camp and the Online Data + Coding Cohorts. Prior to her time at Wellstone, Arianna served as Deputy National Data Director for Bernie 2016, where she crafted the tech infrastructure behind the national distributed volunteer program, including the dialer engine which powered 75 million remote phone calls. An alumna of the 2008 Obama Campaign, the 2010 South Bay Labor Council, the 2012 National AFL-CIO Data Team, and NationBuilder she believes that organized communities driven by hope are unstoppable.
Other sessions: Racist Data: Is Your Work Inclusive, POC-centered, or Truly Anti-racist?, Let's Get Digital: Mapping Our Way to Electoral Victory