Let's Get Digital: Mapping Our Way to Electoral Victory
Session Type(s): Panel
Starts: Saturday, Aug. 15 12:00 PM (Eastern)
Ends: Saturday, Aug. 15 12:50 PM (Eastern)
Districts are based on geography, so maps and addresses should be the foundation off of which you build your strategy, right? Unfortunately this isn't the case for many campaigns. While most critical campaign activities have gone digital, the data and tooling to support rapid mapping efforts has not caught up. In this session, experts will help you transform maps from a campaign office decoration to the center of your digital universe. You'll learn about tools available to better visualize voters, volunteers, donors, events and more.
Moderator
Josh has spent his career at the intersection of politics at technology. He was technology chief at the DNC, and served across multiple Presidential campaigns. Josh is currently a partner at Purpose, advising leading philanthropies and donors on technology and digital strategy.
Panelists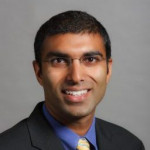 Dr. Karthik Balasubramanian is broadly interested in real-world optimization, especially as it is applied to base-of-the-pyramid business strategy in Sub-Saharan Africa and voter turnout among traditionally marginalized urban communities in the United States. Karthik earned a Doctorate of Business Administration from Harvard Business School, where his dissertation focused on the optimization of inventory management for mobile money agents in Tanzania, Kenya, and Zambia. Over the past 15 years, Karthik has conducted high-impact strategic analytics for the World Food Programme, the American Red Cross, the Ohio Department of Rehabilitation and Correction, the Bill & Melinda Gates Foundation, corporate clients as a consultant with the Boston Consulting Group, and many political campaigns.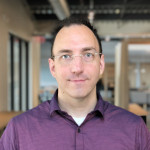 James Denny is the Enterprise Data Architect at Civitech. James strives to increase the quality & completeness of voter data in the progressive ecosystem. These are some of the challenges the Civitech data team tackles:
* deduplication & matching across voterfile sources,
* finding & integrating public information sources that help identify people not already in voterfiles,
* criteria and tracking of outreach to people that aren't registered at their current address,
* experimental study of factors that impact new/updated voter registrations & turnout,
* geocoding & visualizing this data on maps from individual address points through precincts and districts up to nationwide overview.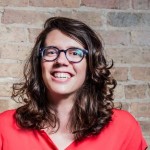 Alex Niemczewski is CEO and co-founder of BallotReady, an award-winning voter guide to every race and referendum on the ballot. Previously she founded a human-centered design consulting firm and taught coding at the Booth School of Business and The Starter League. She has a background in workforce development and is an alum of the University of Chicago. She was recognized in Crain's Chicago Business "20 in their 20's" list, Techweek100, and as a Bluhm/Helfand Social Innovation Fellow.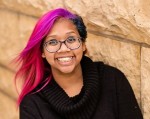 Arianna Trujillo Wesler (she/they) is the Co-Founder of OpenField, an organizing applications that lets you phone bank, canvass, and remotely register voters from a single interface. An engineer, facilitator and field director, she has over fifteen years of experience in community, labor and electoral organizing. Most recently, Arianna served as Director of Community + Data Engineering at Wellstone Action (now re:power). There she lead data engineering and analytics trainings, including Data and Analytics Camp and the Online Data + Coding Cohorts. Prior to her time at Wellstone, Arianna served as Deputy National Data Director for Bernie 2016, where she crafted the tech infrastructure behind the national distributed volunteer program, including the dialer engine which powered 75 million remote phone calls. An alumna of the 2008 Obama Campaign, the 2010 South Bay Labor Council, the 2012 National AFL-CIO Data Team, and NationBuilder she believes that organized communities driven by hope are unstoppable.
Other sessions: Racist Data: Is Your Work Inclusive, POC-centered, or Truly Anti-racist?, Making an Organizer: Converting Clicks into Impact