Racist Data: Is Your Work Inclusive, POC-centered, or Truly Anti-racist?
Session Type(s): Panel
Starts: Saturday, Aug. 15 4:00 PM (Eastern)
Ends: Saturday, Aug. 15 4:50 PM (Eastern)
Come to this panel of women and people of color technical practitioners who are currently fighting to revolutionize biased technical processes. They will explore how data can inform organizing and mobilizing models to move toward true anti-racist work that will lead to victories in November and beyond.
Moderator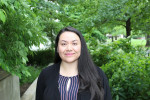 Jessica Yañez is a Regional Data Director at NextGen America. She is dedicated to empowering People of Color by supporting the design and implementation of data-driven direct outreach, civic engagement, community organizing, popular education, research, and campaigns. Jessica is dedicated to leveraging her privilege to empower directly impacted people; particularly People of Color and Immigrants.
Panelists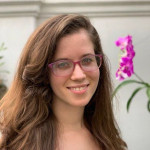 Fryda Guedes is the Data Manager at the New York Civic Engagement Table, where she oversees programs and technology for nonprofit partners working in civic engagement. Previously, she was a Data Consultant for non-profit organizations throughout the country, helping them use data to drive civic engagement programs. Fryda also worked at Hispanic Federation as Director of Immigration and Civic Engagement, where she executed programming, wrote and managed grants, oversaw community outreach, and led issue-area advocacy initiatives. She earned her undergraduate degree in Political Science at Yale University. She was born in Cuba and raised in Miami. In her spare time, Fryda helps lead The People's Tech Alliance. She loves rock-climbing, board games, and her puppy, Amelia!
I'm a data and analytics professional that centers his work on empowering people to advocate for themselves through data.
Fred Oaxaca is a data wizard. He manages part of the movement that is often overlooked, but key to win. Fred's work has fueled the strategy that has made Arizona a battleground state. He has the numbers, knowledge, and training that has catapulted the state to major wins in the past decade. He has built a rapport with major organizations in Arizona by having empathy and an easy-going attitude towards exhaustive work. Fred's story begins at home. His family's immigration status led him to volunteer for the Adios Arpaio campaign in 2012. He has used his talents since then to help families like his and make a better Arizona for all. He is an essential piece to the One Arizona and Arizona Wins tables' structures. Fred is a Monzon Fellow and an alum of Santa Clara University, re:Power, ARENA, America Votes, and State Voices.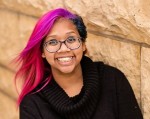 Arianna Trujillo Wesler (she/they) is the Co-Founder of OpenField, an organizing applications that lets you phone bank, canvass, and remotely register voters from a single interface. An engineer, facilitator and field director, she has over fifteen years of experience in community, labor and electoral organizing. Most recently, Arianna served as Director of Community + Data Engineering at Wellstone Action (now re:power). There she lead data engineering and analytics trainings, including Data and Analytics Camp and the Online Data + Coding Cohorts. Prior to her time at Wellstone, Arianna served as Deputy National Data Director for Bernie 2016, where she crafted the tech infrastructure behind the national distributed volunteer program, including the dialer engine which powered 75 million remote phone calls. An alumna of the 2008 Obama Campaign, the 2010 South Bay Labor Council, the 2012 National AFL-CIO Data Team, and NationBuilder she believes that organized communities driven by hope are unstoppable.
Other sessions: Making an Organizer: Converting Clicks into Impact, Let's Get Digital: Mapping Our Way to Electoral Victory