Elections Q&A with Daily Kos Elections!
Session Type(s): Panel
Starts: Thursday, Aug. 13 12:00 PM (Eastern)
Ends: Thursday, Aug. 13 12:50 PM (Eastern)
Join the editors of Daily Kos Elections and some of our smartest colleagues in the business for an in-depth Q&A about all things election-related. Will Democrats hold the House this year? Can they take back the Senate? And the big one: What's going to happen with redistricting? Ask us anything that's on your mind: We skip the PowerPoints and presentations and go straight to YOUR questions on any race in the nation you care about. Progressives need to be well-informed about the elections that matter most so we can deploy our limited resources effectively. If you want to know more about what's happening in races around the country and what it will means for the nation at large, join us!
Moderator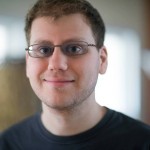 As Elections Editor at Daily Kos, Jeff is the lead writer of the Morning Digest, Daily Kos' roundup of key campaign news that gets published each weekday. Jeff is also responsible for the site's ambitious quadrennial venture to calculate the results of each presidential election for all 435 congressional districts and for the state legislative districts in all 50 states.
Panelists
Carolyn Fiddler is communications director for Daily Kos and is the nation's foremost expert in state politics. She writes "This Week in Statehouse Action," a newsletter that provides updates on state politics to thousands of reporters, political operatives and observers each week. A veteran of Virginia politics with almost two decades of experience in statehouse machinations, she deeply understands the inner workings of state legislative policymaking. She's spent her professional life working for various Democratic and progressive organizations. Fiddler graduated Phi Beta Kappa from the University of Arkansas, and she received her J.D. from the College of William & Mary. She's from a small town in Virginia you've never heard of, and her comic book collection is probably bigger than yours.
Other sessions: Drawing a Decade: Why State Legislatures are Our Last Chance to Stop GOP Gerrymandering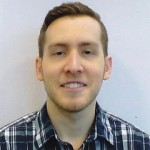 Stephen Wolf is an elections staff writer for Daily Kos who focuses on redistricting analysis and voting rights, authoring the weekly Voting Rights Roundup newsletter in addition to contributing to the Daily Kos Morning Digest of each day's campaign news. Wolf is also an avid cartographer, and his proposed map was chosen by Republican Gov. Larry Hogan's bipartisan commission to redraw Maryland's gerrymandered 6th Congressional District after it was struck down in court.
Lala is Co-Founder and Director of Engagement & Partnerships at the Sister District Project, a national grassroots organization founded in the wake of the 2016 election with the goal of strengthening democratic majorities in the states to build progressive power nationwide. Since its founding, it has grown continuously to ~45,000 members and 100+ active teams and affiliates, each of which are "sistered" with 2-4 state legislative candidates for support each year. In total, Sister District has endorsed 57 races in 11 strategic states, raising over $1.8m in grassroots donations directly for candidates, as well as reaching out to over 2m voters via phone calls, doors, texts, and postcards. In 2020, Sister District is focused on races where it is our last chance to elect a Democrat who will help to redraw district lines in 2021. At Sister District, Lala has successfully led the expansion of the organization's national volunteer infrastructure, as well as the development of strategic partnerships with national and local organizations. Prior to Sister District, she clerked for federal judges in the Northern District of California and the District of Massachusetts, and served as an associate in the environment and energy group at the law firm Morrison & Foerster. Lala is a graduate of Barnard College of Columbia University and U.C. Berkeley, School of Law.
Other sessions: Remote Activism: Harnessing Progressive Power from Afar