Remote Activism: Harnessing Progressive Power from Afar
Session Type(s): Panel
Starts: Friday, Aug. 14 12:00 PM (Eastern)
Ends: Friday, Aug. 14 12:50 PM (Eastern)
How can we harness the energy in extreme blue states like California and New York to impact elections in red or purple states? Many politically passionate Americans live in states without truly competitive races for federal offices. The anti-democratic structural distortions of the electoral college and the Senate lead many residents of the bluest (and reddest) states to doubt the significance of their own ballots. But their energy and enthusiasm can be channeled to impact elections in the most competitive states. In this panel, we'll discuss innovative tactics for harnessing volunteer energy from afar.
Moderator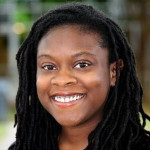 Ashlei Blue is a proud grassroots organizer. As a native of Fayetteville, NC and a graduate of UNC Charlotte, Ashlei began as a campus volunteer with Obama for America in 2008 and continued working in electoral politics throughout her home state. She is passionate about defeating voter suppression, gerrymandering and election fraud across the country.
Ashlei started political consulting in 2012, assisting candidates and community issue campaigns. She most recently served as Field & Political Director for Kathy Manning's campaign for Congress in North Carolina's 13th Congressional district before joining Swing Left where she currently serves as Political Director. She has worked as a trainer for Arena, New Leaders Council and other grassroots training programs across the country.
In her spare time, she is an avid songwriter, amateur storm chaser (#KashDoppler) and snack connoisseur.
Panelists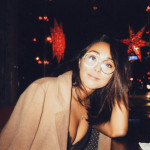 Ruby Anaya is an award winning product leader with a passion for building products that help people, improve society, and contribute to a greater purpose. She started her career focusing on user experience design, leading product at various start-ups and larger tech firms in the Bay Area and New York City. Now based in Brooklyn, Ruby is the Head of Product at Swing Left, an organization founded in the wake of the 2016 election that helps people find the most impactful actions to help Democrats win the most important elections up and down the ballot.
Other sessions: How to Attract and Keep the Best Volunteers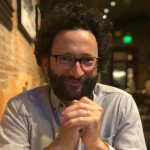 Scott Forman is the Founder and Executive Director of Vote Forward, a 501(c)(4) nonprofit that harnesses volunteer energy to help increase civic participation among traditionally underrepresented communities and Democratic-leaning voters using handwritten letters. Scott was an early employee at Opower, where he built direct mail programs powered by software and insights from the behavioral science literature to persuade millions of households to significantly reduce their home energy consumption.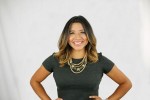 María Urbina is Indivisible's National Political Director leading national political strategy and electoral campaigns. In this role, Urbina is charged with developing Indivisible's national electoral engagement strategy by defining electoral objectives, priorities and targets and leading Indivisible's grassroots national endorsement program to grow independent political power and usher progressive gains in all 435 congressional districts.
Other sessions: Your Anti-Sexist, Anti-Racist Guide to Supporting Women Running—Starting with the VP Nominee
Lala is Co-Founder and Director of Engagement & Partnerships at the Sister District Project, a national grassroots organization founded in the wake of the 2016 election with the goal of strengthening democratic majorities in the states to build progressive power nationwide. Since its founding, it has grown continuously to ~45,000 members and 100+ active teams and affiliates, each of which are "sistered" with 2-4 state legislative candidates for support each year. In total, Sister District has endorsed 57 races in 11 strategic states, raising over $1.8m in grassroots donations directly for candidates, as well as reaching out to over 2m voters via phone calls, doors, texts, and postcards. In 2020, Sister District is focused on races where it is our last chance to elect a Democrat who will help to redraw district lines in 2021. At Sister District, Lala has successfully led the expansion of the organization's national volunteer infrastructure, as well as the development of strategic partnerships with national and local organizations. Prior to Sister District, she clerked for federal judges in the Northern District of California and the District of Massachusetts, and served as an associate in the environment and energy group at the law firm Morrison & Foerster. Lala is a graduate of Barnard College of Columbia University and U.C. Berkeley, School of Law.
Other sessions: Elections Q&A with Daily Kos Elections!