Drawing a Decade: Why State Legislatures are Our Last Chance to Stop GOP Gerrymandering
Session Type(s): Panel
Starts: Friday, Aug. 14 4:00 PM (Eastern)
Ends: Friday, Aug. 14 4:50 PM (Eastern)
State legislators elected this year will draw the next set of Congressional and state legislative maps in most states. These maps will have a massive impact on partisan power in Congress and in states through 2030. This is our last chance to avoid another un-democratic decade of Republican gerrymandering, which silences voters, subverts elections and corrupts our government. This all-women panel of state legislative politics and campaign experts will discuss why state legislatures are the gateway to ending gerrymandering, analyze the state of play in 2020 state legislative races, and provide ideas for how we can work together to win big in 2020.
Moderator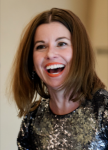 Carolyn Fiddler is the political editorial director for Courier Newsroom and is the nation's foremost expert in state politics. She writes "This Week in Statehouse Action," a newsletter that provides updates on state politics to thousands of reporters, political operatives and observers. A veteran of Virginia politics with almost two decades of experience in statehouse machinations, she deeply understands the inner workings of state legislative policymaking. She's spent her professional life working for various Democratic and progressive organizations, most recently with Daily Kos. Fiddler graduated Phi Beta Kappa from the University of Arkansas, and she received her J.D. from the College of William & Mary. She's from a small town in Virginia you've never heard of, and her comic book collection is probably bigger than yours.
Other sessions: Elections Q&A with Daily Kos Elections!
Panelists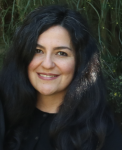 Gaby Goldstein is co-founder at Sister District, whose mission is to build progressive power in state legislatures. As Senior Vice President for Strategic Initiatives, she leads programs that strengthen the pipeline of diverse, progressive candidates, as well as programs that educate the public about the importance of state legislatures and policy, and which support progressive state legislators once elected. Prior to founding Sister District, Gaby was a bioethics lawyer and health policy researcher. She holds a BA from UC Berkeley, JD from Boston University School of Law, and PhD in health policy from UC Berkeley.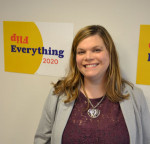 Leslie Martes, a veteran political strategist, serves as the Democratic Legislative Campaign Committee's Vice President of Political and Strategic Initiatives, working to elect legislators in key states as redistricting approaches after the 2020 election. Prior to joining DLCC, Leslie served as the League of Conservation Voters' State Electoral Campaign Director, working on strategic political programs with LCV's network of state leagues to elect climate champion Governors and State Legislators. Leslie also served as the Program and Outreach Director at the Voter Participation Center, registering and turning out the Rising American Electorate. She is also proud to have served as the Director of the North Carolina House Democratic Caucus and has worked on political campaigns at all levels (Presidential, Senate, Gubernatorial, Legislative) in New Hampshire, Iowa, Oklahoma, and Washington State. Born and raised in the Southern California city of El Cajon, Leslie has worked in retail, teaching people to pass the CA life insurance exam, and as a veterinary assistant, along with numerous political internships. She lives in DC with her adorable rescue dog, Benny!

Johanna is the State and Local Regional Director for the West Coast where she works to recruit, train and support pro-choice Democratic women who are running or have the desire to run for office. Prior to joining EMILY's List, Johanna was the owner and co-founder of Hope Road Consulting, LLC, a full service political consulting and public relations firm specializing in campaign and field strategy for candidates, initiatives, advocacy campaigns and community engagement programs. Johanna brings fifteen years of expertise in communications, mainstream and ethnic media relations, political engagement and government affairs. Prior to founding Hope Road Consulting, Johanna was a Special Assistant to San Francisco's Superintendent of Public Education. Earlier in her career, her community organizing experience led her to a Partnership Specialist position with the US Census Bureau.
Johanna currently chairs Emerge California's Campaign Advisory Team, a political leadership training program for Democratic women; is a founder of PowerPAC.org, and is on the Board of Directors of The Advocacy Fund. Johanna holds a Bachelor of Arts in Political Science and La Raza Studies from California State University, San Francisco.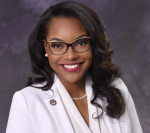 Born and raised in Akron, Emilia Strong Sykes was elected to represent her hometown in 2014. An accomplished legislator, Sykes has passed several bills into law, including HB1 which allows victims of dating violence to obtain civil protection orders, saving lives and helping victims to live without fear of their abuser. In her third term, Sykes was elected by the Democratic Caucus to serve as Ohio House Minority Leader, where she led the caucus in passing more Democratic-sponsored bills than the previous two General Assemblies combined, delivering real results and working to restore the Ohio Promise for all Ohioans.