Turning Small Money into Big Impact
Session Type(s): Panel
Starts: Thursday, Jul. 11 10:15 AM (Eastern)
Ends: Thursday, Jul. 11 11:15 AM (Eastern)
In the fall of 2018, Mainers partnered with dying father Ady Barkan of Be a Hero to beg Senator Collins to vote "no" on Trump's Supreme Court Nominee Brett Kavanaugh. Be A Hero spearheaded a groundbreaking campaign that captured the public narrative, raised almost $4 million dollars for Susan Collins' future opponent, and pushed direct action from Portland, ME to the atrium of the Hart building. On this panel, we discuss the possibilities in "rage-donating", lessons learned from the Kavanaugh fight and what the path forward is for powerful public action against vulnerable 2020 GOP Senators who continuously imperil America's most vulnerable.
Moderator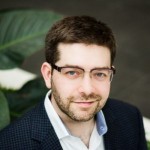 Sam manages digital for Be A Hero. During the Fund Susan Collins' Opponent campaign, he was the lead on all content development and social media. Previously, Sam served as Digital Director to U.S. Senator Cory Booker (D-NJ), where he helped Senator Booker launch his Congressional career with engagement on new platforms, such as Instagram and Snapchat. Since 2016, Sam has worked as a communications and digital media consultant to sovereign governments, businesses in the energy sector, and advocacy campaigns targeting Fortune 100 companies.
Panelists
Ana María emigrated to the U.S. from Colombia at the age of 17 and has become a leading voice for racial justice, economic justice and immigrant rights in New York and nationally, first as co-Executive Director of Make the Road New York (MRNY), and now as co-Executive Director of the Center for Popular Democracy (CPD).
During Ana María's 13 years at MRNY and its predecessor organization, the Latin American Integration Center, Ana Maria helped build a build the organization into a powerful force for change in New York and nationally. The 16,000+ members of Make the Road New York, mostly working class Latino immigrants, have led some of the most transformative victories for low-income New Yorkers over the last decade: With their determination and strong advocacy, members of MRNY have helped put millions of dollars in the pockets of low-wage workers by winning increases to the minimum wage, paid sick days, and strong protections from wage-theft; and they have led the ambitious campaigns to win public policies that make New York City one of the leading Sanctuary Cities in the country. By organizing in neighborhoods across New York City and Long Island, MRNY members are bringing the experiences of immigrants to the forefront of the public debate and are shaping public policy on housing, education, health care, policing, civil rights and more.
In 2014, Ana María stepped into a new role as Co-Executive Director at the Center for Popular Democracy, and helped build it into one of the largest community organizing networks in the country, with 45 affiliate organizations in 32 states. CPD and its affiliates represent a powerful multi-racial alliance of immigrants, African Americans and white working class communities working to advance an agenda of racial and economic justice, and a vibrant democracy. CPD and its affiliates have played a major role in the national movement to raise the minimum wage and win family-sustaining jobs, resulting in raises for close to 11 million workers. Working with local progressive elected officials, the CPD network has helped elevate the role of cities as places for policy innovation that advances immigrant rights, workplace justice, and economic opportunity for communities of color.
In this moment of increased threats from the federal government, the organizations that are part of the CPD network are helping drive participation of people across the country to protect our communities, and advance a vision for justice and opportunity for all.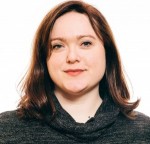 Julia Barnes has worked in progressive politics and electoral campaigns all over the country. She has organized for Vice President Joe Biden, President Barack Obama, the New Hampshire Democratic Party, the Vermont Democratic Party, Organizing for America, and congressional, gubernatorial and presidential campaigns throughout the United States. She previously served as the executive director of the Association of State Democratic Chairs and as campaign manager for Tom Perriello for Governor of Virginia. Notably, Julia served as the National Field Director for Bernie 2016, helping to earn over 13 million votes nationally. Prior to this, she was the State Director for New Hampshire for Bernie, winning the heralded "First in the Nation" Primary by the largest margin in history. Currently, Julia advises progressives running statewide and federal candidate campaigns, as well as national organizations and advocacy groups using electoral organizing to affect positive change for criminal justice reform, climate justice and healthcare for all.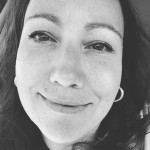 Marie Follayttar is the Co-Founder, Executive Director of Mainers for Accountable Leadership and Co-Director of the Mainers for Accountable Leadership PAC(MFAL). Follayttar and MFAL ran the Maine and DC field efforts for the Be A Hero campaign that raised $4 million dollars to fund Senator Collins' future opponent.
MFAL, launched in 2016 is a statewide grassroots organization and was the first in-state group that consistently questioned the "moderate reputation" of Senator Collins. MFAL has organized with thousands of Mainers including veterans, faith leaders, attorneys and others around the state and in DC.
In the past two and a half years Marie has helped found and launch Moral Movement Maine (a risk taking faith based and led organization), The Poor People's Campaign Maine, Suit Up Maine and Disability Activists and Allies of Maine/Disability Voters of Maine as well as "The Activist Toolkit;" a training program designed for folks to level up and learn to actively engage in the democratic process. With a focus on building resilience and community care, she worked to establish a free "Yoga for Sustainable Activism" class in her community.
Past issue campaigns have included an Act to Establish a United States Public Service Academy, parity in mental health care and affordable public higher education.
Follayttar is a subversive artist and sculptor.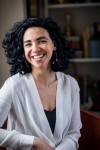 Liz Jaff is the President of Be A Hero PAC, an organization she co-founded with Activist Ady Barkan. Be A Hero ran the $4 million small dollar donation campaign against Susan Collins, and ran the top performing health care ads in the country for the 2018 cycle. Jaff is Obama '07, '08, and 12 – worked on the Hill, and was the VP for Business Development at Crowdpac. Jaff worked at the White House, the U.S. Agency for International Development and the Department of Commerce. She ran a congressional race in 2014, and has worked with hundreds of local electeds across the country raise money online. In 2017 Jaff ran for DNC Vice Chair on a platform of opening up democratic tech and data. She helped recruit the 2017 DNC Tech team, now one of the biggest and most diverse in the history of the DNC, and works with new tech products that aim to break up monopolies and old school tactics. Jaff started a small consulting firm, Leopard Strategies, (formerly 44Renegades) and loves rapid response, branding, and launching crazy campaigns, and does a lot of weird shit. That's about it. Oh and she's on the board of Netroots and some other things.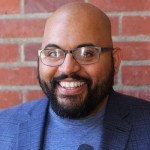 Jesse Thomas served as Acting CEO of Crowdpac during the highly successful Be A Hero campaign targeting Susan Collins in Maine, raising over $4 million for her future Democratic opponent. At Crowdpac, his products helped 14 new members of the 2018 congress launch and eventually win their races, as well as thousands of other candidates up and down the ballot from coast to coast. As a consultant he worked with Ady Barkan and Be A Hero to create and run highly effective political ads featuring Ady's story in congressional races across the country in 2018. Jesse previously served as the Digital Director for NextGen America leading digital IE campaigns in 7 US Senate and Governor races during the 2014 midterm elections and running digital advocacy efforts against the Keystone XL pipeline. Jesse served in both of President Barack Obama's successful campaigns for the White House as an early field operative in '08 and as the Digital Program Manager for Voting Programs in '12 registering over 1.5 million voters online. He also served as a political appointee in the Obama Administration at the US Department of Commerce and at USAID where he built the agency's digital shop.