This All Used to be Chinatown: Building Grassroots Power
Session Type(s): Panel
Starts: Saturday, Jul. 13 9:00 AM (Eastern)
Ends: Saturday, Jul. 13 10:00 AM (Eastern)
As Philadelphia becomes a more "desirable" place to live, we erase and push out the communities that have long called the city home. From the rapid gentrification in Chinatown to the unjust and cruel deportations of Southeast Asian refugees, Asian American communities in Philadelphia are taking matters into our own hands. We'll share how imagining new ways of being for our communities has rooted our organizing in multi-media activism, inter-generational learning, community-based design, and alternative, sustainable economies. We'll discuss histories of resistance, how Asian American communities are organizing today and our vision for the future.
Moderator
Laura Li is a Campaigner at 18MillionRising.org, a digital first Asian American advocacy organization, where she develops and executes its issue campaigns grounded in local organizing and stories from the margins. She has worked on campaigns ranging from unjust deportation and surveillance to media justice and pop culture, and has spoken about her work on Capitol Hill. Her previous work in teaching and research on race relations within the Asian Diaspora has led her to speak at U.S. and Brazilian universities.
Other sessions: Building Community Power: Media-Based Organizing as Resistance, AAPI Caucus (Closed)
Panelists
Samip Mallick is the Co-Founder and Executive Director of the South Asian American Digital Archive (SAADA), a Philadelphia-based national non-profit organization that documents, preserves, and share stories from the South Asian American community. Mallick has led SAADA from its inception in 2008 as an entirely volunteer-run organization with a budget of a few hundred dollars to its current role as a national leader in community storytelling. SAADA's innovative approach has been recognized with awards from the Society of American Archivists and the American Historical Association, and grants from The Andrew W. Mellon Foundation, The Pew Center for Arts & Heritage, and the National Endowment for the Humanities, among others. The organization's work has also been highlighted by The New York Times, The Atlantic, NPR, and other national and international media. Working at the intersection of technology and storytelling, Mallick has a bachelor's degree in Computer Science from the University of Michigan and a master's degree in Library and Information Sciences from the University of Illinois. He was previously the Director of the Ranganathan Center for Digital Information at the University of Chicago Library. Mallick also previously served on the Pennsylvania Governor's Advisory Commission on Asian Pacific American Affairs, and the advisory boards for Asian American Studies at the University of Illinois – Chicago and the University of Minnesota Immigration History Research Center's "Immigrant Voices" Project.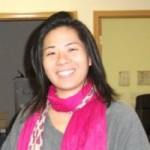 Nancy Dung Nguyen currently serves VietLEAD as the Executive Director and one of its co-founders. VietLEAD empowers the community through youth empowerment and organizing through a lens of social justice and anti-violence, health promotion and navigation, civic engagement, and community building projects. Ms. Nguyen has six years of experience being first the Branch Manager and then the Executive Director of BPSOS-Delaware Valley, a non-profit that provides services to the Vietnamese immigrant and refugee community. She has served on the board of Freedom, Inc. a grassroots Southeast Asian organization from 2005-2007 and on the Advisory Board of 1Love Movement, a national organization working to end deportations in the Southeast community from 2012-2013. In 2014, she was presented with the Catherine Bachrach Award, presented by the Philadelphia Coalition of Victim Advocacy, for significant contribution to the lives of victims in the City of Philadelphia. In 2015, Ms. Nguyen was presented the Women of Distinction Award by NOW (National Organization of Women), Philadelphia Chapter. Recently, in 2016, she was nominated to serve on the Mayor's Asian American Affairs Commission in Philadelphia. Recently, she was nominated by the Bread & Roses Foundation for their 2019 Trailblazer Award. She continues to organize youth and her community towards a vision of a community free from all forms of violence.
Other sessions: Philly in Charge: How Community Coalitions are Transforming Power Here and Nationwide