Building Community Power: Media-Based Organizing as Resistance
Session Type(s): Panel
Starts: Friday, Jul. 12 9:00 AM (Eastern)
Ends: Friday, Jul. 12 10:00 AM (Eastern)
Media-based organizing has brought down corporations, stopped deportations, and moved hundreds of thousands of young people to take action together. In today's digitally driven landscape, communities of color are using media-based organizing to build communities online and off, shift narratives and disrupt structures of power. In this participatory panel, activists of color will discuss their successes and failures with utilizing media ecosystems, art and design, storytelling, and creative technologies to fuel community organizing, rapid response interventions and political education. Attendees will participate in a group exercise and leave with a "mini zine" outlining strategies, takeaways and additional learning resources.
Moderator
Laura Li is a Campaigner at 18MillionRising.org, a digital first Asian American advocacy organization, where she develops and executes its issue campaigns grounded in local organizing and stories from the margins. She has worked on campaigns ranging from unjust deportation and surveillance to media justice and pop culture, and has spoken about her work on Capitol Hill. Her previous work in teaching and research on race relations within the Asian Diaspora has led her to speak at U.S. and Brazilian universities.
Other sessions: This All Used to be Chinatown: Building Grassroots Power, AAPI Caucus (Closed)
Panelists
Amanda Chávez Barnes is a Southern Chicanx organizer, sci-fi lover, twin mama, and tech nerd. Fiercely committed to the principles of Child Honoring, Amanda has worked to honor the next generations as a K-12 educator and teacher trainer, and as an organizer for human rights, racial justice, and youth liberation. Amanda currently serves as Digital & Data Director at Mijente, a national organizing hub for Latinx and Chicanx movement building. Prior to joining staff at Mijente, Amanda served as Deputy Director & National Membership Director at the US Human Rights Network.

Chelsea Fuller joined Advancement Project as the senior communications associate for Youth Criminalization in 2015. In this role, Chelsea works to monitor and deconstruct harmful narratives pertaining to youth of color, while providing strategic media and communications support to grassroots organizations engaged in the fight to end the criminalization of Black and Brown youth. Chelsea provides media strategy, rapid response and crisis communications support to Movement for Black Lives organizations including the Dream Defenders, Organization for Black Struggle, Ohio Students Association and Black Youth Project 100.
Chelsea holds a Bachelors degree in Editorial Journalism and Africana Studies from West Virginia University, and a Masters degree in Strategic Communications from American University.
Previously, Chelsea was a multiplatform reporter and copy editor at The Dominion Post in Morgantown, WV, and was the editor of The Urban Outlook. Chelsea is also co-chair of the National Association of Black Journalists' Young Journalist Task Force.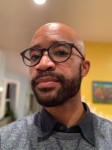 Bryan, a long-time staff member of Media Mobilizing Project, has served as Executive Director since 2013. He has led a number of major programs areas, including a collaboration with nearly two-dozen partner organizations to create Keyspots, a city-wide digital literacy program to broaden internet access. Bryan is committed to using strategic media and communications to strengthen and connect communities organizing for their human rights, and he frequently leads trainings and workshops to share practices for media in organizing. Bryan also works on state and national media policy advocacy, and serves as a board member of the Center for Media Justice, which is committed to a ground-up approach to securing media rights and access. Bryan received his bachelor's degree from Columbia University in Anthropology and Comparative Ethnic Studies.
Other sessions: Philly in Charge: How Community Coalitions are Transforming Power Here and Nationwide