Philly in Charge: How Community Coalitions are Transforming Power Here and Nationwide
Session Type(s): Panel
Starts: Thursday, Jul. 11 9:00 AM (Eastern)
Ends: Thursday, Jul. 11 10:00 AM (Eastern)
In the poorest big city in America, hundreds of thousands of people are separated by poverty, segregation, and many other forms of oppression. Community organizations that traditionally worked in separate spaces have been coming together to push a vision for a Philly that works for all us, not a few. Come hear the role of coalitions in the election of Larry Krasner and holding him accountable to progressive criminal justice reform, protecting our immigrant community from ICE, and how a group of over 30 organizations is creating a platform to wins demands from City Council ranging from fair funding of public schools to community control of land use.
Moderator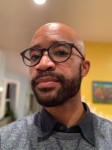 Bryan, a long-time staff member of Media Mobilizing Project, has served as Executive Director since 2013. He has led a number of major programs areas, including a collaboration with nearly two-dozen partner organizations to create Keyspots, a city-wide digital literacy program to broaden internet access. Bryan is committed to using strategic media and communications to strengthen and connect communities organizing for their human rights, and he frequently leads trainings and workshops to share practices for media in organizing. Bryan also works on state and national media policy advocacy, and serves as a board member of the Center for Media Justice, which is committed to a ground-up approach to securing media rights and access. Bryan received his bachelor's degree from Columbia University in Anthropology and Comparative Ethnic Studies.
Other sessions: Building Community Power: Media-Based Organizing as Resistance
Panelists
Kendra Brooks holds a BS in Therapeutic Recreation from Temple University and a MBA in Management from Eastern University. She is an instructor and consultant of Restorative Practices and family and community engagement. Kendra was formerly an organizing member and parent advocate/activist with Parents United for Public Education. She now is on the steering committee for 215 Peoples Alliance and the Our City Our Schools coalition. Kendra has conducted a wide range of trainings and family and community advocacy workshops in and around the country as well as presented at regional and national conferences. Her activism spans education, social justice and economics using Restorative Practices as a core value for systematic change.
Other sessions: What Philly Taught Us: How Philadelphia Activists Beat School Privatization to Restore Local Control
Rick Krajewski is the lead Mass Liberation organizer for Reclaim Philadelphia. He was a field organizer for the campaign to elect Larry Krasner as District Attorney, and the Coordinator for the Coalition for a Just District Attorney. He is very interested in defining how communities can build power through coalitions and co-governance.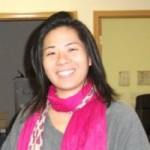 Nancy Dung Nguyen currently serves VietLEAD as the Executive Director and one of its co-founders. VietLEAD empowers the community through youth empowerment and organizing through a lens of social justice and anti-violence, health promotion and navigation, civic engagement, and community building projects. Ms. Nguyen has six years of experience being first the Branch Manager and then the Executive Director of BPSOS-Delaware Valley, a non-profit that provides services to the Vietnamese immigrant and refugee community. She has served on the board of Freedom, Inc. a grassroots Southeast Asian organization from 2005-2007 and on the Advisory Board of 1Love Movement, a national organization working to end deportations in the Southeast community from 2012-2013. In 2014, she was presented with the Catherine Bachrach Award, presented by the Philadelphia Coalition of Victim Advocacy, for significant contribution to the lives of victims in the City of Philadelphia. In 2015, Ms. Nguyen was presented the Women of Distinction Award by NOW (National Organization of Women), Philadelphia Chapter. Recently, in 2016, she was nominated to serve on the Mayor's Asian American Affairs Commission in Philadelphia. Recently, she was nominated by the Bread & Roses Foundation for their 2019 Trailblazer Award. She continues to organize youth and her community towards a vision of a community free from all forms of violence.
Other sessions: This All Used to be Chinatown: Building Grassroots Power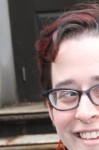 Hannah came to MMP as a volunteer, working on grassroots fundraising, and now serves as the Policy Director of the organization. As the Campaign Director at the Prometheus Radio Project, Hannah helped lead the grassroots organizing and legislative strategy that resulted in the passage of the Local Community Radio Act – a bill that opened up the FM dial to thousands more community radio stations nationwide.
Hannah led the CAP Comcast campaign – focused on holding Comcast accountable to poor and working people in Philadelphia and beyond. Hannah helped to build the Coalition for a Just District Attorney, a groundbreaking coalition helping to co-govern policy reform to end mass incarceration with Philadelphia DIstrict Attorney Larry Krasner.
She is a recent Soros Justice Fellow focused on risk assessment algorithms in pretrial decision-making, and a nationally recognized speaker and author on these issues. Hannah is a member of the Board of Directors of Allied Media Projects and at Fight for the Future; she is a trustee at the Valentine Foundation, the mom of two great kids and the partner to a brilliant community programmer.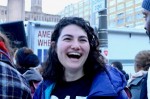 Arielle Klagsbrun is a community organizer based in Philadelphia. She has worked on numerous campaigns around racial, economic and climate justice over the past 10 years in both Philadelphia and St. Louis. Most recently, she has worked with 215 People's Alliance around abolishing the state control of Philadelphia's schools, electing Larry Krasner as District Attorney, and building the Alliance for a Just Philadelphia. She has recently led the campaign to end the 10-year tax abatement.