Sparkle or Shade? Let's Get Real About Inclusive Politics
Session Type(s): Panel
Starts: Thursday, Jul. 11 3:45 PM (Eastern)
Ends: Thursday, Jul. 11 4:45 PM (Eastern)
What does it look like to change our campaigns, organizations, coalitions, and institutions to center the people that are most impacted? What would it look like to remove barriers and inequities so that leaders within our communities can actually lead? Let's get real about inclusive politics and what's at stake. Learn from some of the most prominent leaders at the state and national level that can speak about this directly and share what we have to gain when we do this and do it right.
Moderator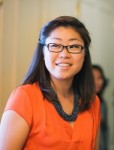 Jennifer Pae is Vice President of Trainings & Leadership Development at re:power. Born in the Bay Area and raised in California's Central Valley, Jennifer's values are shaped by her mother, an immigrant and single parent. As a first-generation college student, she led campaigns to improve campus safety policies for women, access to higher education, and served as UC San Diego's first Asian American woman student body president. Jennifer has served as a nonprofit leader at the national, state, and local level, including the US Student Association, PowerPAC, 18MillionRising.org, League of Women Voters of California, Mobilize the Immigrant Vote, East Bay Asian Voter Education Consortium, and FairVote on issues of capacity building, issue campaigns, civic engagement, and electoral reform. In 2010, she ran for Oakland City Council with the help of over 200 dedicated volunteer canvassers and phone bankers to make nearly 27,000 contacts. Although she didn't secure the seat, the campaign made a significant impact in the community by engaging new and infrequent voters. Jennifer has also facilitated trainings with APIAVote, Ballot Initiative Strategy Center, and New American Leaders.
Panelists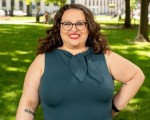 Chris joined BISC as Executive Director in June 2018, bringing with her over 15 years of experience in advocacy, fostering collaboration, movement building, and leading large-scale programs. Chris has devoted her career to racial and social justice and is deeply committed to ensuring our democracy actually serves the people.
She is focused on innovative and collaborative progressive ballot strategies, strengthening and cultivating new partnerships, storytelling, and supporting current and future movement leaders.
Chris was born in Venezuela, raised in Texas, and lives in Washington, D.C. with her amazing daughter and their dog. Chris loves photographing our nation's capital and whipping up delicious treats in the kitchen.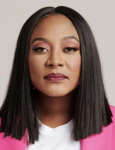 Alicia believes that Black communities deserve what all communities deserve — to be powerful in every aspect of their lives. An author, political strategist, organizer, and cheeseburger enthusiast, Alicia founded the Black Futures Lab to make Black communities powerful in politics. She is the co-creator of #BlackLivesMatter and the Black Lives Matter Global Network, serves as the Strategy & Partnerships Director for the National Domestic Workers Alliance, and is a co-founder of Supermajority, a new home for women's activism. Alicia has become a powerful voice in the media and frequently contributes thoughtful opinion pieces and expert commentary on politics, race and more to outlets such as MSNBC and The New York Times. She has received numerous accolades and recognitions, including being on the cover of TIME's 100 Most Influential People in the World issue and being named to Bloomberg's 50 and Politico's 50 lists. She is the author of the critically acclaimed book, The Purpose of Power: How We Come Together When We Fall Apart (One World Penguin Random House), and she warns you: hashtags don't start movements, people do.
Other sessions: Women Marched, Ran & Won: What's Next?, Opening Keynote
Alex comes out of SB1070 and was trained, along with many others, to organize the community in the aftermath with an organization that was founded shortly after, Promise Arizona. That's led her to incredible opportunities, where she worked for Organizing for America in Arizona, the Adios Arpaio campaign she directed with NOI, and as a Deputy Organizing Director at United We Dream during the immigration reform push in 2013 and 2014. Since then, she's now a Co-executive Director at Living United for Change in Arizona (LUChA), where they organize and coordinate many different efforts across a range of issues locally, including immigration, worker's rights, living wages, and voter registration. Alex brings what I would consider a wide lens perspective, given both the local and national roles she's served, and as being one of most influential people in Arizona, investing in new leadership that is changing the political landscape at home.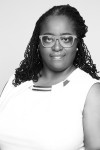 Nse Ufot's life and career have been dedicated to working on various civil, human, and workers rights issues; as the Executive Director of the New Georgia Project, she is proud to lead the organization to its goal of strengthening the state's democracy by registering and engaging roughly 1,000,000 eligible, but unregistered African Americans, Latinos, and Asian Americans.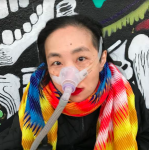 Alice Wong is a disability activist, media maker, and consultant based in San Francisco. She is the Founder and Director of the Disability Visibility Project® (DVP), an online community dedicated to creating, sharing and amplifying disability media and culture created in 2014. Alice is also a co-partner in #CripTheVote, a nonpartisan online movement encouraging the political participation of disabled people.
Other sessions: Cripping the Movement: How Disability Inclusion Can Save Progressives