Women Marched, Ran & Won: What's Next?
Session Type(s): Panel
Starts: Thursday, Jul. 11 10:15 AM (Eastern)
Ends: Thursday, Jul. 11 11:15 AM (Eastern)
Room: 119B
Women are the majority of consumers, educators, organizers, donors, and voters. So why do two Koch brothers still have more power than 166 million American women? Why are we the only developed country with no nationally mandated paid family leave? Why are two-thirds of minimum wage workers women? Why are American women today 50% more likely to die in childbirth than their own mothers? This session will bring together women leaders from across movements to reimagine a world where issues that impact our lives are no longer dismissed as "identity politics" but placed front and center. We'll make a game plan that builds on our collective power and diversity, and works for women's equality.
Moderator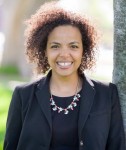 Cortney Tunis is the Executive Director of Pantsuit Nation, a nonprofit organization that uses storytelling to build the foundation for a more equitable and engaged democracy. Before joining the Pantsuit Nation team, Cortney worked in executive search for mission-driven organizations at Isaacson, Miller, student affairs and library systems at Wheelock College, and museum education at MASS MoCA in North Adams, MA. She has a BA from Williams College, an MA from the University of Chicago, and an MBA from Boston University.
Panelists
Alicia Garza is the Special Projects Director for the National Domestic Workers Alliance. She is an organizer, writer and freedom dreamer based in Oakland, CA.
In 2013, Alicia co-founded #BlackLivesMatter, an international organizing network developed after the murder of Trayvon Martin, focused on combating anti-Black racism in all of its forms.
She has been the recipient of numerous awards for her organizing work, including the Root 100 2015 list of African American achievers and influencers between the ages of 25 and 45, and was featured in the Politico50 guide to the thinkers, doers and visionaries transforming American politics in 2015. Her writing has been featured in publications such as The Guardian, The Nation, The Feminist Wire, Truthout.org and more.
Other sessions: Sparkle or Shade? Let's Get Real About Inclusive Politics, Opening Keynote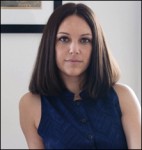 Shaunna Thomas is co-founder and Executive Director of UltraViolet, an organization fighting for gender equity and justice, from politics and policy to media and pop culture. Shaunna has had a fifteen year career in progressive organizing, building progressive infrastructure projects and winning critical policy fights at the national level.