Manager Confessions: Somehow We Manage
Session Type(s): Panel
Starts: Friday, Jul. 12 9:00 AM (Eastern)
Ends: Friday, Jul. 12 10:00 AM (Eastern)
Progressives need to treat managing staff as a skill—the same way we do email, web development, organizing, and everything else. As progressive managers, we sit at a critical intersection of enacting the values of our movement: How do we protect our staff from burnout? How do we be emotionally supportive when their friends, family, and even they are under attack? How do we teach all these fresh faces in the movement how to successfully organize without passing down our bad habits?Both a confessional and group-help session, we'll try to figure out some of the answers to these questions together.
Moderator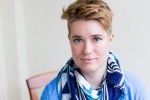 Jill Raney, Founder & CEO of Practice Makes Progress, is an ambassador for the internet and inclusion. Across their decade of experience in labor, queer and trans, and feminist advocacy Jill has built a track record of excellence in campaign strategy and infrastructure development. Jill is an expert trainer with broad experience in developing curriculum and teaching adults.
Jill's proudest accomplishments to date have included building a national network of activists to repeal "Don't Ask, Don't Tell," connecting Members of Congress with striking fast food workers, and making you laugh as you nail new skills. They will teach you to set ambitious, realistic goals and to organize as best you can to win.
Practice Makes Progress teaches digital strategy and anti-oppression skills to progress-minded people.
Panelists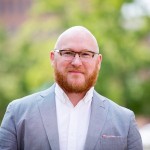 Sean Carlson is the founder of Apollo Collaborative. Sean has over a decade of experience in strategic communications and online organizing and works at the intersection of digital media, culture, and organizing.
Formerly Chief Strategy Officer at Revolution Messaging and Senior Digital Director at FitzGibbon Media, Sean is an experienced strategist and consultant. He has worked with clients such as the Clooney Foundation for Justice, Alliance for Justice, Care2, Amal Clooney, National Wildlife Federation, NBC Universal, Groundswell Energy, Communications Workers of America, Independent Driver's Guild, National Center for Transgender Equality, Restaurant Opportunity Centers United, Casa Ruby, the American Federation of Teachers, Good Jobs Nation, People for the American Way, and many more. He has campaigned against corporate abuses, designed national public education campaigns, marketed award-winning documentary films, and created content that received national media coverage.
Sean has helped launch a nationwide campaign to close youth prisons, was the chair of communications for the United for Marriage coalition during the landmark marriage equality cases in 2013, and has served as a teaching and training fellow at the New Organizing Institute.
Sean was formerly a professional Trombonist, studying at Duquesne and Carnegie Mellon Universities, and is proud to have multiple degrees in Bass Trombone performance that he's totally using (sorry Mom!). He lives in Hyattsville, MD with his husband Jamie McGonnigal, their son Malcolm and their dogs Lily and Rose.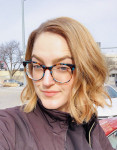 Malinda Frevert has 13 years' experience running digital programs for political organizations and campaigns. She cut her teeth organizing farmers, ranchers, and city folks against the Keystone XL pipeline at BOLD Nebraska. Since then she's worked on electoral campaigns in Minnesota and Ohio, organized hundreds of thousands of feminists online with UltraViolet, been email director at EMILY's List, and served as deputy digital director at the DSCC.
She's been managing teams for 7 years and organizing Manager Confessions panels at Netroots for the last 5 years. Her favorite soapbox is that we need a lot more support for managers in the progressive movement.
Other sessions: Get Tested: How to Run an Optimized Email Program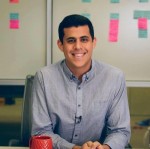 Adrian Reyna leads United We Dream's groundbreaking technology, digital engagement and communications strategies. Under his leadership, the network has created new technology to help low income community organizers provide service and empowerment opportunities to immigrant youth and families, and has catapulted the digital presence of United We Dream – tripling the size of UWD's online community. Born in Monterrey, Nuevo Leon, Mexico, Adrian came to the U.S. with his parents at the age of 12 and grew up undocumented in Humble, TX, outside of Houston. In college, Adrian "came out" as undocumented and queer and has dedicated his life to helping others live as their full and authentic selves. Adrian now directs one of United We Dream's largest staff teams where he brings his vision of a connected and vibrant network of formerly isolated and disempowered people into reality every day.