Consent Caucus
Session Type(s): Caucus/Roundtable
Starts: Friday, Aug. 3 1:00 PM
Ends: Friday, Aug. 3 2:15 PM
Room: 226
Interested in building a world where it's really #TIMESUP for sexual harassment and violence in schools, the workplace, and beyond? Join the National Women's Law Center, UltraViolet, Works in Progress, and more to strategize about ways to connect political and cultural campaigns to end sexual violence and build cultures of consent in our communities and society at large.
Moderators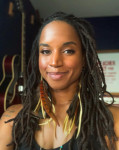 Sabrina is a mother, writer, education advocate, and former teacher based in Washington, DC. She is a founding member of EduColor, a collective that works to elevate the voices of people of color in the education policy dialogue. Her insight on various educational and progressive issues has been featured in various media outlets, including MSNBC, TIME.com, The Hill, GOOD Magazine, Education Week, The American Prospect, and The Answer Sheet at The Washington Post, among others.
Other sessions: Progressive Parenting, #UsToo: Overcoming Invisibility and Battling the #MeToo Backlash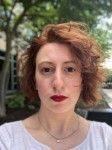 Robyn Swirling is the founder of Works in Progress, a new organization dedicated to building a progressive workplace culture free from sexual and gender-based harassment. Robyn has worked within the progressive movement for more than thirteen years as an organizer, communicator, trainer, and storyteller, including roles with the National Education Association, Action Network, Advocates for Youth, and several electoral campaigns. Robyn is committed to ending the stigma associated with women's experiences and bodies, in particular, and writes and speaks frequently regarding sexual assault, abortion, and physical manifestations of trauma.
Other sessions: Sexual Harassment Isn't a Progressive Value: How to End it in Your Organization