The Trump Threat Level: Resisting Dangerous National Security and Foreign Policies
Session Type(s): Panel
Starts: Thursday, Aug. 2 11:30 AM (Eastern)
Ends: Thursday, Aug. 2 12:45 PM (Eastern)
Trump's national security and foreign policies are extensions of his racist and authoritarian domestic agenda. He is making us less safe. This panel will discuss how his warmongering and bigotry have isolated the United States in the international community, perpetuated the worst of Trumpism at home and abroad, and hurt our chances for peace and real security.
Moderator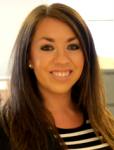 Other sessions: Our Rights, Our Fight: Why Progressives are Uniting Across Issues to Protect our Courts
Panelists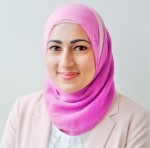 Wardah Khalid is a policy analyst, activist, and speaker on U.S. foreign policy in the Middle East, refugees/immigration, and Islam in America. She currently serves as an APAICS Congressional Fellow on Capitol Hill and is the Founder and President of Poligon Education Fund, a non-partisan advocacy organization dedicated to strengthening Muslim American engagement with Congress. Wardah is a CPA and holds a MA in International Affairs from Columbia University and a BBA and MS in Accounting from Texas A&M University.
Other sessions: From Protest to Policy Change: Congressional Advocacy 101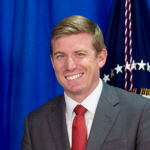 Stephen Miles is the Executive Director for Win Without War, a diverse network of activists and organizations working for a more peaceful, progressive U.S. foreign policy. Stephen is a veteran of campaign politics with a strong background in grassroots advocacy. Most recently, Stephen worked with the global campaigning organization Avaaz. Previously, Stephen worked in electoral politics, primarily in New Orleans, working to elect Democratic candidates and advance progressive policies. He previously served as the Executive Director of the American Hellenic Council focused on advancing Greek American concerns through community-based advocacy. Stephen is a graduate of the London School of Economics and Tulane University with academic expertise in humanitarian interventions and Middle Eastern politics.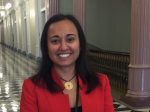 As Senior Legislative and Advocacy Counsel at the ACLU, Manar works on the intersection of issues impacting Muslims, Arabs, Middle Easterners, and South Asians, including immigration, national security and counterterrorism, and hate violence. Manar was previously the Deputy Policy Director for Immigration at the Obama White House Domestic Policy Council where she assisted with the development of the President's immigration strategy and worked to protect the rights of people against discrimination, harassment, and hate attacks. Manar also served as Policy Director at South Asian Americans Leading Together and led their work on immigration, profiling, and hate violence. She previously provided legal representation to domestic violence survivors at Legal Services of New York City, and worked with survivors charged with crimes at the National Clearinghouse for the Defense of Battered Women. Manar received her J.D. from Brooklyn Law School and her B.A. from Wellesley College.
Other sessions: How Saving Refugees Might Just Save Us Instead