Our Rights, Our Fight: Why Progressives are Uniting Across Issues to Protect our Courts
Session Type(s): Panel
Starts: Friday, Aug. 3 2:00 PM (Eastern)
Ends: Friday, Aug. 3 3:15 PM (Eastern)
Federal courts are holding the line against some of Trump's worst attacks on our rights, including the transgender military ban, the Muslim ban, and more. But this bulwark is at risk. He could still fill over 100 judicial vacancies, reshaping the courts for decades. Among his nominees are one who called transgender youth part of "Satan's plan"; attorneys who defended a voter ID law that a court said targeted black voters with "surgical precision"; and the lawyer who fought for Hobby Lobby to deny employees contraceptive coverage. Advocates for LGBTQ rights, communities of color, women and workers are uniting to fight back. Hear from leaders about why they're doubling down on courts and lessons learned from cross-issue nominations campaigns.
Moderator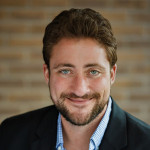 Keith Thirion is an experienced campaigner, advocate, and organizer. As the VP of Strategy at Alliance for Justice, he oversees the Justice, Bolder Advocacy, and Outreach & Membership teams, shaping organizational strategy and working with the program teams to maximize AFJ's impact. He also directs organizational strategies and leads coalitions in campaigns to increase visibility of the courts and judicial nominations, focusing on the importance of the courts in protecting civil rights and constitutional protections. He previously served as Director of Advocacy & Programs and then Acting Director of Equality Maryland, where he played a lead role in passing the state transgender anti-discrimination law and directed the campaign to deny opponents signatures for a repeal referendum. He also directed EQMD's public education and advocacy programs. He also worked for the Chesapeake Climate Action Network directing Virginia field campaigns to advance clean energy policies and counter the power of the commonwealth's biggest polluters. Keith began organizing on multiple ballot initiative campaigns, including Proposition 8 in Los Angeles, and as an Organizing Fellow with the National LGBTQ Task Force.
Panelists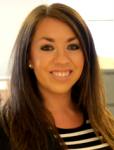 Other sessions: The Trump Threat Level: Resisting Dangerous National Security and Foreign Policies
Hilary O. Shelton, presently serves as, Senior Vice President for Policy and Advocacy / Director to the NAACP's Washington Bureau. The Washington Bureau is the Federal legislative and national public policy division of the over 500,000- member, 2,200membership unit national civil rights organization. In this capacity, Hilary is responsible for advocating the NAACP's federal public policy agenda to the U.S. Government. Hilary's government affairs portfolio includes crucial issues such as access to quality education, ending racial profiling, access to comprehensive healthcare, voting rights, and a host of civil and human rights enforcement, expansion and protection issues.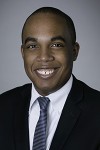 Ian Wilhite is a media-savvy, communications expert who brings a wide range of public relations and strategic communications experience to Lambda Legal, where he serves as the Press Secretary for the DC office and a spokesman on one of Lambda's top legislative priorities: Judicial Nominations. Prior to joining Lambda, he advised senior members of Congress, including Congressman Joe Kennedy III and U.S. Senator Debbie Stabenow, as well as high-profile executives of Fortune 100 companies on crisis management, stakeholder engagement, and digital media messaging.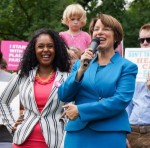 Ambalika is a proud bleeding heart liberal from the great lone star state, Texas. She graduated with a BA in Government from the University of Texas at Austin and has future aspirations of getting a Masters in Public Health. Her field of work involved Queer People of Color advocacy for a wide range of organizations in Texas. As the patient Advocacy Programs Manager, she oversees a program that centers the experiences of patient advocates through storytelling and create pathways of leadership for volunteers with the vision of having them advocate on behalf of their own health care. her professional experience includes health care policy and grassroots organizing. Outside of her work at Planned Parenthood, she is passionate about southern feminist organizing, and her life goal is to help support local progressive movements along the gulf coast.