From Protest to Policy Change: Congressional Advocacy 101
Session Type(s): Training
Training Tag(s): Grassroots Organizing/Campaigns
Starts: Thursday, Aug. 2 2:00 PM (Eastern)
Ends: Thursday, Aug. 2 3:15 PM (Eastern)
Want to step up your Congressional advocacy game (even from the comfort of your own home)? Join us for a hands-on training with interactive simulation modules. The training includes a crash course on how Congress works, walk-throughs for engaging effectively with your members of Congress, case studies for how anyone's voice can make a difference in today's national policy debates, and the connection between electoral politics and policy advocacy. While the focus is on Congressional advocacy, the lessons and tactics shared are applicable to engagement at multiple levels of government.
Trainers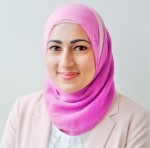 Wardah Khalid is a policy analyst, activist, and speaker on U.S. foreign policy in the Middle East, refugees/immigration, and Islam in America. She currently serves as an APAICS Congressional Fellow on Capitol Hill and is the Founder and President of Poligon Education Fund, a non-partisan advocacy organization dedicated to strengthening Muslim American engagement with Congress. Wardah is a CPA and holds a MA in International Affairs from Columbia University and a BBA and MS in Accounting from Texas A&M University.
Other sessions: The Trump Threat Level: Resisting Dangerous National Security and Foreign Policies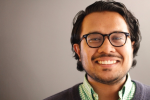 Afif Rahman is the Acting Executive Director and Co-Founder of the Poligon Education Fund, a national, non-partisan, millennial-led congressional advocacy and civic education organization dedicated to amplifying Muslim American voices in Congress. Afif's firm belief in the interlocking roles that community engagement, civic participation, and advocacy play in shaping an equitable, just, and inclusive society moved him to establish Poligon. He has previously worked as a management consultant to major foundations, non-profit organizations, and impact initiatives, an economic and social policy analyst, and a political strategist. A native of Boston, MA, Afif also co-founded MassMuslims, an organization empowering Muslim Americans in Massachusetts through civic engagement, advocacy, education, and leadership development. He is an American Muslim Civic Leadership Institute Fellow at the USC Center for Religion and Civic Culture and a Millennial Leaders Project Fellow at Union Theological Seminary.
Other sessions: Interfaith 2.0: Harnessing the Power of Interfaith Advocacy for Progress