How Saving Refugees Might Just Save Us Instead
Session Type(s): Panel
Starts: Saturday, Aug. 4 4:30 PM (Eastern)
Ends: Saturday, Aug. 4 5:45 PM (Eastern)
Basic American principles of inclusion, refuge, and religious freedom are all intertwined when lawmakers discuss admitting refugees. However, to other lawmakers, the term "refugees" is a dog-whistle that evokes national security fears and suppresses voter turnout. In this panel, we'll discuss how and when refugees have been used in campaigns to talk about bigger democratic principles and inversely when "refugees" have been used in elections to ignite fears of uncertainty about national security and jobs. Finally, we'll talk about what we can do, locally and nationally, to prevent refugees from being used as political footballs in 2018 and improve our own framing to protect candidates who protect our values.
Moderator
Panelists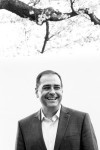 As the Director of National Security Outreach, Scott Cooper is Human Rights First's chief ambassador to the national security community. He leads Human Rights First's efforts to build partnerships with members of the military and national security communities as well as national security-focused think tanks and research institutions. He also leads the project, Veterans for American Ideals, a nonpartisan movement of military veterans who advocate American leadership on human rights.
Prior to joining Human Rights First, Scott spent a career in the Marine Corps. He flew the EA-6B Prowler, serving five tours in Iraq, two in Afghanistan, one in Europe, and one in the Western Pacific. He flew the Bosnian and Iraqi no-fly zones, the Kosovo air campaign, and in Operations Enduring Freedom and Iraqi Freedom. He also served on the ground as a Forward Air Controller in Iraq and Afghanistan. He commanded an EA-6B Prowler squadron and finished his career as the speechwriter to the head of Marine Corps Aviation.
An expert on civil-military relations, air power, and national security issues, he has published work in the Washington Post, Foreign Affairs, The American Interest, War On The Rocks, Task & Purpose, the Washington Quarterly, Policy Review, DefenseOne, Proceedings, and the Marine Corps Gazette. Scott holds a Bachelor of Science in Political Science from the United States Naval Academy and a Master of Arts in International Relations from the University of Maryland at College Park.
Scott was named as one of We Are the Mighty's Mighty 25: Influencers Supporting the Military Community in 2018.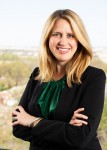 Susannah Cunningham is the Co-founder and Executive Director of Only Through US, a Washington-based non-profit that seeks to empower communities to counter fear-based policymaking in the wake of terror attacks. Susannah has previously led and advised rights advocacy groups within the U.S. and in the Middle East and North Africa for over a decade. In 2008, Susannah co-founded the Resettlement Legal Aid Project (RLAP), an Egypt-based legal clinic originally created to serve Iraqi refugees fleeing persecution because of their work as translators, drivers, and contractors with Coalition Forces and American organizations. Today, RLAP remains the only refugee rights legal clinic serving Egypt's sizable refugee population and continues to serve regardless of nationality, ethnicity, gender, or religion.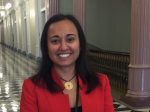 As Senior Legislative and Advocacy Counsel at the ACLU, Manar works on the intersection of issues impacting Muslims, Arabs, Middle Easterners, and South Asians, including immigration, national security and counterterrorism, and hate violence. Manar was previously the Deputy Policy Director for Immigration at the Obama White House Domestic Policy Council where she assisted with the development of the President's immigration strategy and worked to protect the rights of people against discrimination, harassment, and hate attacks. Manar also served as Policy Director at South Asian Americans Leading Together and led their work on immigration, profiling, and hate violence. She previously provided legal representation to domestic violence survivors at Legal Services of New York City, and worked with survivors charged with crimes at the National Clearinghouse for the Defense of Battered Women. Manar received her J.D. from Brooklyn Law School and her B.A. from Wellesley College.
Other sessions: The Trump Threat Level: Resisting Dangerous National Security and Foreign Policies