Lawyering in the Age of Trump: Protecting Civil and Economic Rights in the Courts
Session Type(s): Panel
Starts: Saturday, Aug. 4 4:30 PM (Eastern)
Ends: Saturday, Aug. 4 5:45 PM (Eastern)
The past 18 months have been a whirlwind for public interest litigation, starting with the Trump travel ban, and ending … never. And one of the things we have learned—just as Republicans did in the Obama years—is that courts matter, and that even without political power, policy can still be impacted through litigation. Our panelists are on the legal front lines, fighting in the courts to protect basic civil and economic rights on every issue from public access to Twitter accounts, to Department of Education loan forgiveness, to keeping refugee families together, to combating a resurgent white supremacist movement.
Moderator
Arjun Jaikumar is an attorney in Boston, Massachusetts. He graduated from Northwestern University and subsequently Columbia Law School, where he was a James Kent Scholar and an articles editor for the Columbia Law Review. After law school, he served as a law clerk to two federal judges before entering private practice. Since 2007, Arjun has also served as a contributing editor at Daily Kos and Daily Kos Elections.
Other sessions: Daily Kos Elections Q&A
Panelists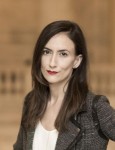 Judicial Affairs Editor Rebecca Buckwalter-Poza has more than ten years' experience across politics, journalism, and law acquired across five continents.
Other sessions: The Role of Progressive Media in Mobilizing the Resistance, Daily Kos Elections Q&A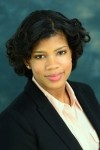 Aunna Dennis joined the Lawyers' Committee in March 2014 as a National Coordinator for the Legal Mobilization Project. She works primarily with the Voting Rights Project, focusing on organizing Election Protection programs in key states and assisting the national program to ensure equal access to the voting booth. She is also responsible for coordinating community engagement platforms through coalitional building.
Prior to joining the Lawyers' Committee, Aunna worked as an Election Trainer with Montgomery County Board of Elections (MD) focusing on alignment of policies and training. As an Organizer with Service Employees International Union (SEIU) she successfully organized workers and build community advocacy campaigns across the country. She has worked with several women's non-profits and governmental bodies, including The Whitehouse Project, Vote Run Lead, as well as with the Georgia General Assembly.
Aunna is also interested in exploring intersectionality of labor, LGBTQ, women, and youth issues while moving dialogues into direct action.
Aunna is a native of Atlanta, GA and received her B.A. in Political Science from Hollins University.
Neil Sawhney is a staff attorney at the Southern Poverty Law Center's Economic Justice Project, which uses impact litigation and other advocacy strategies to fight against policies and practices that exploit or punish the poor simply because of their economic status. Some of the Project's recent work include challenges to the Trump Administration's efforts to impose work requirements on vulnerable Medicaid recipients, cases targeting debtors' prisons and private probation in the Deep South, and litigation to eliminate collateral consequences of court fines and fees, such as driver's license suspensions.
Previously, Neil served as the inaugural Fellow in Appellate and Constitutional Litigation at Gupta Wessler, where he worked on appellate litigation involving consumer and worker rights, access to justice, and gun control. He is a graduate of Stanford Law School and Harvard University.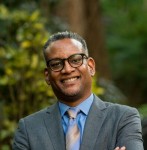 Vincent Warren is a leading expert on racial justice, criminal justice and discriminatory policing. He is the executive director of the Center for Constitutional Rights (CCR). He oversees CCR's groundbreaking litigation and advocacy work, which uses international and domestic law to challenge human rights abuses, including racial, gender and LGBT injustice. Under his
leadership, CCR successfully challenged the NYPD's Stop-and- Frisk policy, ended long-term solitary confinement in California's Pelican Bay Prison, and the torture of prisoners in Abu Ghraib prison. Among many other things, CCR is currently challenging the profiling of Muslims, the persecution of LGBTI people in Uganda and developing strategic defenses against immigration raids, as well as providing legal and policy support to Black organizers in the Movement for Black Lives. Previously, Vince was involved in monitoring South Africa's historic Truth and Reconciliation Commission hearings, was a Senior Staff Attorney at the ACLU and a criminal defense attorney for the Legal Aid Society in Brooklyn. He is a graduate of Haverford College and Rutgers School of Law.