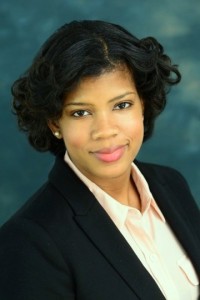 Senior National Coordinator
Lawyers Committee Civil Rights Under Law

Aunna Dennis joined the Lawyers' Committee in March 2014 as a National Coordinator for the Legal Mobilization Project. She works primarily with the Voting Rights Project, focusing on organizing Election Protection programs in key states and assisting the national program to ensure equal access to the voting booth. She is also responsible for coordinating community engagement platforms through coalitional building. Prior to joining the Lawyers' Committee, Aunna worked as an Election Trainer with Montgomery County Board of Elections (MD) focusing on alignment of policies and training. As an Organizer with Service Employees International Union (SEIU) she successfully organized workers and build community advocacy campaigns across the country. She has worked with several women's non-profits and governmental bodies, including The Whitehouse Project, Vote Run Lead, as well as with the Georgia General Assembly. Aunna is also interested in exploring intersectionality of labor, LGBTQ, women, and youth issues while moving dialogues into direct action. Aunna is a native of Atlanta, GA and received her B.A. in Political Science from Hollins University.
Netroots Nation participation