The Role of Progressive Media in Mobilizing the Resistance
Session Type(s): Panel
Starts: Thursday, Aug. 2 3:30 PM (Eastern)
Ends: Thursday, Aug. 2 4:45 PM (Eastern)
How is progressive media amplifying the voice of the grassroots and the resistance to bring about electoral change? As we move closer to 2018, there is a question of persuasion vs. mobilization. This is a false choice: Progressives must both persuade through emotionally resonant content and mobilize the resistance to turn-out for the 2018 election. In order to win in 2018 and beyond, we need content that creates a community, draws on the work happening both to resist Trump and support progressive candidates, and also motivates people to take action.
Moderator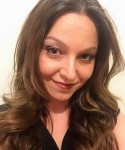 Kaili Joy Gray is the executive editor of Shareblue Media, a progressive political news site that focuses on elected officials and everyday Americans fighting against the Trump administration. She previously worked as an editor and writer at Daily Kos and Wonkette, as well as for Planned Parenthood during the 2016 election. Kaili is a lifelong Democrat and proud feminist.
Panelists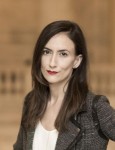 Judicial Affairs Editor Rebecca Buckwalter-Poza has more than ten years' experience across politics, journalism, and law acquired across five continents.
Other sessions: Lawyering in the Age of Trump: Protecting Civil and Economic Rights in the Courts, Daily Kos Elections Q&A
Nicole is the Strategic Communications Director at the Indivisible Project where she oversees the organization's editorial vision and narrative building, especially on email, social media, and video platforms. Prior to joining Indivisible in the fall of 2017, she spent three years building the digital department at Center for Popular Democracy from scratch. She's spent more than 10 years working in the digital communications space for progressive nonprofits.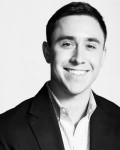 D.J. Koessler is the digital director at Stand Up America, a progressive non-profit organization dedicated to resisting Trump's dangerous agenda. Before the Resistance, D.J. honed his digital communication chops at firms like Blue State Digital. In 2016, he served as a regional digital director in Hillary Clinton's Brooklyn headquarters, engaging and mobilizing voters in 37 states.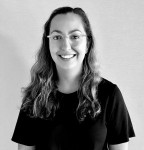 Gabriela Melendez Olivera is a Political Communications Manager for the American Civil Liberties Union. She oversees communications strategy, message development and media relations for the ACLU's lobbying and mobilization efforts, and for campaigns on key issues such as immigration, digital privacy, criminal justice and LGBTQ rights, among others. Since joining the ACLU in 2016, Gabriela has also been instrumental in communicating the organization's efforts challenging the Trump administration's unconstitutional and inhumane policies. Before joining the ACLU, Gabriela spearheaded communications efforts on Puerto Rico's debt relief and for other clients at SKDKnickerbocker and previously worked at the Washington Post. She lives in Washington, D.C. with her amazing dog, Rothko.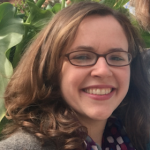 Anne Thompson leads MoveOn's video production team. Prior to working at MoveOn she was a producer at MSNBC, led the DNC's rapid response video team for Obama's re-election in 2012, and worked on campaigns to raise the minimum wage and expand health care access at the National Employment Law Project and Campaign for America's Future. Her work has been featured by ABC, NBC, CBS, PBS, CNN, The Washington Post, The AP and more.