Interfaith 2.0: Harnessing the Power of Interfaith Advocacy for Progress
Session Type(s): Panel
Starts: Thursday, Aug. 2 3:30 PM (Eastern)
Ends: Thursday, Aug. 2 4:45 PM (Eastern)
Progressive grassroots advocacy and organizing requires that we promote values of inclusion, equality and justice—and that means recognizing the often overlooked role that communities of faith and conscience play in pushing for progressive change. Join us for a diverse panel of experienced advocates from the Muslim, Christian, Jewish and Sikh faith traditions. We'll discuss the indelible impact and power of interfaith coalitions in policy advocacy, implications of religious demographic trends on the progressive advocacy space, and ways for new and experienced activists to engage with and establish multifaith coalitions to achieve inclusive, intersectional progress and strengthen our social fabric.
Moderator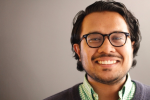 Afif Rahman is the Acting Executive Director and Co-Founder of the Poligon Education Fund, a national, non-partisan, millennial-led congressional advocacy and civic education organization dedicated to amplifying Muslim American voices in Congress. Afif's firm belief in the interlocking roles that community engagement, civic participation, and advocacy play in shaping an equitable, just, and inclusive society moved him to establish Poligon. He has previously worked as a management consultant to major foundations, non-profit organizations, and impact initiatives, an economic and social policy analyst, and a political strategist. A native of Boston, MA, Afif also co-founded MassMuslims, an organization empowering Muslim Americans in Massachusetts through civic engagement, advocacy, education, and leadership development. He is an American Muslim Civic Leadership Institute Fellow at the USC Center for Religion and Civic Culture and a Millennial Leaders Project Fellow at Union Theological Seminary.
Other sessions: From Protest to Policy Change: Congressional Advocacy 101
Panelists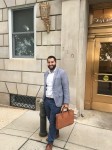 Bilal Askaryar works for Church World Service, a faith-based organization transforming communities around the globe and one of nine refugee resettlement agencies in the US. He has a Masters in International Development with an emphasis in Human Rights from American University's School of International Service. Prior to working for CWS Bilal managed a landmark exhibition at the Smithsonian's Freer and Sackler Galleries in Washington, DC entitled Turquoise Mountain: Artists Transforming Afghanistan that drew over a half a million visitors. He also has experience working with diaspora, internally displaced people, and refugee communities in Kabul, Afghanistan.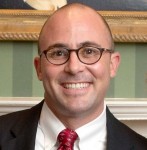 Josh Protas is the Vice President of Public Policy and heads the Washington, D.C. office for MAZON. In this role, which he assumed in 2012, Josh coordinates and implements MAZON's advocacy agenda, including efforts to protect and strengthen the federal nutrition safety net, with particular emphasis on the food security needs for seniors, veterans, and military families. Josh has extensive experience working at Jewish communal agencies at both the local and national level including as Director of the Jewish Community Relations Council at the Jewish Federation of Southern Arizona and as Vice President and Washington Director for the Jewish Council for Public Affairs. He previously served as a member of the board of directors for the Coalition on Human Needs and currently participates as part of the Vote Advisory Council for Food Policy Action. Josh earned his M.A. in Western American History and Public History from Arizona State University and his B.A. in American Studies and French Literature from Wesleyan University.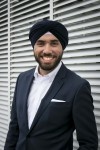 Sim J. Singh joined the Sikh Coalition as the National Advocacy Manager in May 2017 after becoming highly motivated to work on advocacy issues that challenge political rhetoric against immigrant and minority communities. Singh's work focuses on grassroots and national advocacy against hate crime, school bullying, employer discrimination, and racial profiling.
Singh has been quoted in publications that include CNN, NBC, and Huffington Post and has appeared on national and international broadcast interviews. Additionally, he has presented remarks to government offices and at national conferences, including the American Bar Association.
Singh is a licensed attorney admitted to practice in Washington, D.C. and Florida. Prior to joining the Sikh Coalition, he developed apps that provide free legal resources for highly vulnerable communities and worked in governmental affairs through prior positions at Facebook and the U.S. Chamber of Commerce.
Born and raised in Germany, Singh comes from a multicultural background. Singh holds his Masters of Law from Georgetown University, a Juris Doctor, and a Bachelors in Management Information Science. Singh is an active member with the South Asian Bar Association of Washington, D.C. and is a committee advisor to the International Associations of Chiefs of Police on Enhancing the Response to Hate Crime.
Select articles, publications and appearances: CNN, NPR, NBC News, ROI NJ, Times Ledger, India West, and Times of India