Fighting Back Against Russian Active Measures
Session Type(s): Panel
Starts: Saturday, Aug. 4 10:00 AM (Eastern)
Ends: Saturday, Aug. 4 11:15 AM (Eastern)
There is no longer any question that Russia played a role in the 2016 election of Donald Trump. Learn about how we can fight back in 2018 and beyond, including how state election officials are securing their election infrastructure from cyber attack, best practices from an election and cybersecurity expert, and how to combat the bots, fake news, and social media skullduggery of Russian and the alt-right.
Moderator
Panelists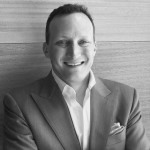 David Becker is the Executive Director and Founder of the Center for Election Innovation & Research, which works to improve election administration through research, data, and technology. David created CEIR to be the first effort of its kind, with a proven track record of working with election officials and experts from around the country and across the aisle. Through its efforts, CEIR seeks to help election officials ensure that all eligible voters can vote conveniently in a system with maximum integrity.
Prior to founding CEIR, David was Director of the elections program at The Pew Charitable Trusts. As the lead for Pew's analysis and advocacy on elections issues, David spearheaded development of the Electronic Registration Information Center, or ERIC, which to date has helped a bipartisan group of nearly two dozen states correct over 9 million out-of-date voter records, and led to these states registering almost 6 million new eligible voters.
Before joining Pew, David served for seven years as a senior trial attorney in the Voting Section of the Department of Justice's Civil Rights Division.
David's many appearances in the media include The New York Times, The Washington Post, CNN, MSNBC, and NPR, and he has been published several times, including by the Stanford Social Innovation Review, the University of California, Berkeley, and The Hill.
David received both his undergraduate and law degrees from the University of California, Berkeley, and was a two-time champion on Jeopardy! and a winner on Who Wants to be a Millionaire.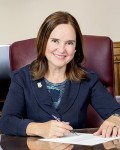 Denise W. Merrill is currently serving her second term as Connecticut's 73rd Secretary of the State. As Connecticut's chief elections official and business registrar, Merrill has focused on modernizing Connecticut's elections and business services, and improving access to public records.
Secretary Merrill has supported and expanded democratic participation, ensuring that every citizen's rights and privileges are protected and that every vote is counted accurately. She has worked to expand voter participation through Election Da, online, and automatic voter registration (through the DMV). She has also improved Connecticut's democratic accountability and integrity with a series of rapid response processes to Election Day problems. She served as president of the National Association of Secretaries of State for the 2016-17 term and serves on the Board of Advisors to the U.S. Election Assistance Commission.
Secretary Merrill is a graduate of the University of Connecticut, is licensed to practice law in the state of California, and is a classically trained pianist. She lives in Hartford. Her family includes husband Dr. Stephen Leach and his two sons, her three grown children, and five grandchildren.
Other sessions: Protecting the Vote: A Discussion with Democratic Secretaries of State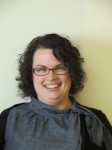 Melissa Ryan has spent more than a decade working at the intersection of politics, media, culture, and technology. Today, she uses her expertise to help people, policymakers and institutions combat online extremism and toxicity.
Melissa became fascinated with extremism and disinformation during the 2016 U.S. elections, as she watched once-fringe extremist networks rise to prominence as they were amplified by mainstream candidates and media. She was among the first progressives to chronicle the rise of the alt-right online when she launched Ctrl Alt-Right Delete shortly after the election, which has since grown to more than 15,000 weekly readers.
Ryan's expertise is sought out by journalists, politicians, leaders and everyday Americans who want to better understand how current events are shaped by social media and how political campaigns use digital strategy to engage voters.
Other sessions: Screening: "Undercover in the Alt-Right", From Online Message Boards to Trump's Tweets: How Fake News and Online Harassment are Threatening Our Democracy