From Online Message Boards to Trump's Tweets: How Fake News and Online Harassment are Threatening Our Democracy
Session Type(s): Panel
Starts: Friday, Aug. 3 5:15 PM (Eastern)
Ends: Friday, Aug. 3 6:30 PM (Eastern)
The far-right has long dismissed concerns about widespread fake news and online hate since the 2016 election, suggesting that these realities are mere figments of progressive imagination. But the online weaponization of fake and hate-based stories has real-life consequences. Many originate from anonymous online message boards and are weaponized by "alt-right" and other trolls on major social media platforms to target Muslim activists, people of color, journalists, young activists, and other communities. Too often, these fallacies spur in-person harassment (sometimes yielding a body count) and get an assist on Trump's Twitterfeed. Digital activists share what progressives should know about this landscape and what we can do to fight back.
Moderator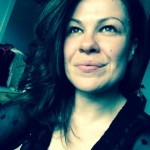 Rebecca Lenn is the Director of External Affairs at Media Matters for America, a web-based, not-for-profit, 501(c)(3) progressive research and information center dedicated to comprehensively monitoring, analyzing, and correcting conservative misinformation in the U.S. media. In this position, she works with national and state partners to prevent and combat the spread of lies and extremism in print, broadcast, and online media.
Rebecca is a native of Alexandria, VA. She holds an M.A.R. in ethics from Yale University and a B.A. in Political Science from Mount Holyoke College.
Panelists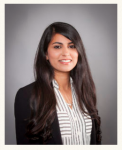 Madihha Ahussain serves as special counsel for anti-muslim bigotry at Muslim Advocates and heads the Program to Counter Anti-Muslim Hate. Ms. Ahussain works with a coalition of organizations to combat anti-Muslim efforts by public officials. In addition, she monitors hate crimes targeting American Muslims, works with communities to respond to threats or incidents of violence, and mosque opposition. She also serves as the lead on Muslim Advocates work to hold tech platforms and companies accountable.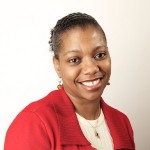 Shireen is founder of Digital Sisters/as, the first organization specifically focused on women and girls of color in technology and digital media, Shireen has been at the forefront of addressing the role that industries have played in discrimination and abuse of women. Shireen is founder of Stop Online Violence Against Women (SOVAW) (http://stoponlinevaw.com) — an initiative that collaborates with survivors, activists, organizations, lawmakers, and legislators to work together to create a safer and saner Internet culture that is inclusive of women and girls of color facing gendered and race-based threats. She is also co-founder of Human First Tech (http://humanfirst.tech ), a project cultivating technologies that center the needs of the community not just the networked individual.
Shireen has been named one of Fast Company's Most Influential Women in Technology, DC Tech Titan, DC's Top Ten most influential in Social Media, The Root 100: African-American Leaders of Excellence and GovFresh's 100+ Women in Government & Tech. She has been honored with the Social Citizen: Apps for Democracy DC, Community Technology Leader, Rising Star: Woman of Color in Technology, and Heroine in Tech awards.
Shireen was born and raised in the projects of New York City. She currently resides with her family in the Washington DC area, a city engrossed in government 2.0 politics.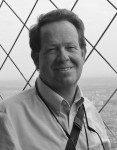 David Neiwert is an investigative journalist based in Seattle and the Pacific Northwest correspondent for the Southern Poverty Law Center. He is the author of many books, including most recently 'Alt-America: The Rise of the Radical Right in the Age of Trump.' He is also the author of 'And Hell Followed With Her: Crossing the Dark Side of the American Border' (winner of the International Latino Book Award for General Nonfiction); 'Strawberry Days: How Internment Destroyed a Japanese American Community'; and 'Of Orcas and Men: What Killer Whales Can Teach Us.' His reportage for MSNBC.com on domestic terrorism won the National Press Club Award for Distinguished Online Journalism in 2000.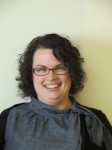 Melissa Ryan has spent more than a decade working at the intersection of politics, media, culture, and technology. Today, she uses her expertise to help people, policymakers and institutions combat online extremism and toxicity.
Melissa became fascinated with extremism and disinformation during the 2016 U.S. elections, as she watched once-fringe extremist networks rise to prominence as they were amplified by mainstream candidates and media. She was among the first progressives to chronicle the rise of the alt-right online when she launched Ctrl Alt-Right Delete shortly after the election, which has since grown to more than 15,000 weekly readers.
Ryan's expertise is sought out by journalists, politicians, leaders and everyday Americans who want to better understand how current events are shaped by social media and how political campaigns use digital strategy to engage voters.
Other sessions: Screening: "Undercover in the Alt-Right", Fighting Back Against Russian Active Measures