Starts: Saturday, Aug. 4 12:45 PM (Eastern)
Ends: Saturday, Aug. 4 3:00 PM (Eastern)
Patrik Hermansson infiltrated and lived within America's Nazi alt-right for over a year. You won't believe what he caught on hidden camera.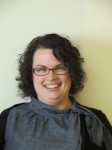 Melissa Ryan has spent more than a decade working at the intersection of politics, media, culture, and technology. Today, she uses her expertise to help people, policymakers and institutions combat online extremism and toxicity.
Melissa became fascinated with extremism and disinformation during the 2016 U.S. elections, as she watched once-fringe extremist networks rise to prominence as they were amplified by mainstream candidates and media. She was among the first progressives to chronicle the rise of the alt-right online when she launched Ctrl Alt-Right Delete shortly after the election, which has since grown to more than 15,000 weekly readers.
Ryan's expertise is sought out by journalists, politicians, leaders and everyday Americans who want to better understand how current events are shaped by social media and how political campaigns use digital strategy to engage voters.
Other sessions: From Online Message Boards to Trump's Tweets: How Fake News and Online Harassment are Threatening Our Democracy, Fighting Back Against Russian Active Measures