Time to MOBILE-ize! Mobile Tools for Digital and On-the-Ground Action
Session Type(s): Panel
Starts: Friday, Aug. 11 1:00 PM
Ends: Friday, Aug. 11 2:15 PM
Room: Regency VI

Political and nonprofit organizations are increasingly turning to mobile technology to connect people to the causes they care about. While social media, the mobile web and downloadable apps can reach constituents more effectively than ever before, text messaging (SMS/MMS) is quickly becoming the best direct response tool to reach citizens for political and civic engagement. In recent years SMS/MMS has been an integral tool for rapid response and time-sensitive civic engagement efforts for labor, advocacy and immigration efforts. Join us as we address the impact, platform capabilities, strategy and outcomes of specific mobile campaigns, making it easier for you to get started with your own mobile plan.
Moderators
Ti Chesley, Director of Customer Success at Mobile Commons, an online platform for mobile engagement, connects people to the causes they're passionate about — with a simple text message. Whether encouraging their supporters to sign petitions, contact lawmakers, vote, or make donations, Ti helps non-profits and other organizations use the SMS renaissance to give people a voice, without a smartphone! Ti has a background in climate change, environmental conservation, governance, and corporate social responsibility.
Building out Hustle's Client Success team from the ground up. Our top-notch team has tripled in just six months! We manage the successful training, support and engagement with Hustle clients as they break records of response and conversation rates with 50+ million genuine conversations over text. Previously at Rainforest Action Network, Global Exchange, and Brigade.
Other sessions: SMS Outreach: What Works, What Doesn't, and What's a Waste of Your Time and Money, Master Class: Hustle
Panelists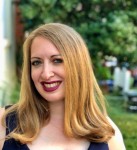 Sandi Fox, Founder and Principal of Smart As A Fox Strategy has more than 11 years of digital strategy experience across multiple sectors, including government, political, non-profit, and private sectors. She has developed and managed innovative and effective digital outreach, advocacy and fundraising programs that emphasized results, engagement, deliverability, and audience growth.
She most recently served as Digital Strategy Manager for Planned Parenthood and Planned Parenthood Action Fund for over three years leading their advocacy efforts and developing their mobile program with over 1000% growth through testing, organic and paid acquisition and an emphasis on engagement. Prior to joining Planned Parenthood she served as Director of Online Communications at the Enough Project which does genocide prevention work and Email Marketing Manager at the Center for American Progress and CAP Action Fund.
Arisha Michelle Hatch serves as the Managing Director of Campaigns at ColorOfChange.org and the Director of ColorOfChange PAC and leads the organization's civic engagement, voting rights, criminal justice, corporate accountability and media work. During her time at ColorOfChange she has led efforts to convince corporations to divest from the Republican National Convention, pushed for policy changes in the way that online fundraising platforms like GoFundMe and Indiegogo profit from police violence, and successfully pressured Saturday Night Live to add Black women to its cast and writer's room. Prior to joining Color Of Change in 2012, Arisha left behind a legal career to organize for the Obama Campaign in 2008, and later served as National Organizing Director of the Courage Campaign. She earned degrees in Economics, Creative Writing and Feminist Studies from Stanford and her juris doctorate from Santa Clara University.
Other sessions: Rebellions are Built on Hope: How Organizations are Using Digital Activism and Grassroots Power to Lead the Resistance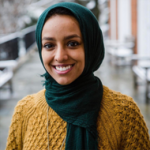 Ahlam Said is the Digital Organizing Director at United We Dream – the largest immigrant youth-led organization in the country. She first served the network during its infancy in 2010 and has been full time since 2014.
She was first introduced to grassroots organizing on Chicago's south side through the Inner-City Muslim Action Network where she served as the Communications Manager, working on issues impacting Black and Brown communities. In 2010 she moved to Arizona to organize against anti-immigrant legislation SB1070 and has since dedicated her energy to fighting alongside immigrant communities. Ahlam attended DePaul University where she majored in Communications and is a 2010 NOI Bootcamp alum.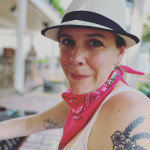 Jocelyn Strauss has worked in Gun Violence Prevention since December 2012, and has been working with Everytown for Gun Saftey and Moms Demand Action for Gun Sense in America since July 2013. Jocelyn currently is the Senior Data Manager for Everytown and Moms Demand. She has a background in cultural and medical anthropology, with a BA from the University of Arizona, and lives in the Old Pueblo (Tucson, AZ). Ask about her tattoo.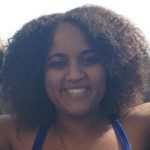 Mitu Yilma is Campaign Communications Specialist at Working America, where she manages social media and SMS properties for the organization. Prior to joining Working America, Mitu worked in digital communications for Advancement Project, The Atlantic and National Journal. She is also co-founder of Addis Ideas, a web platform that crowdsources African development solutions from African diaspora and nationals. Mitu graduated from Duke University in 2013 with a B.A. in Public Policy and Sociology.