Master Class: Hustle
Session Type(s): Training
Training Tag(s): Communications
Starts: Friday, Aug. 11 2:30 PM (Eastern)
Ends: Friday, Aug. 11 3:45 PM (Eastern)
Hustle is the leading peer-to-peer messaging tool used by campaigns and nonprofits around the country. Most recently Hustle has worked with groups like Sanders for President, Planned Parenthood, Everytown for Gun Safety, and the Human Rights Campaign to enable them to communicate with their donors and supporters in a high personalized way. In this training, we'll do a quick intro on what Hustle is and how you use it, then our trainers will dive into expert tips and tricks on using SMS to communicate with your supporters.
This training is best suited for organizers and data/outreach teams using SMS to communicate with their supporters. Though participants do not need any background with Hustle, they should be familiar with basic text messaging tactics.
Trainers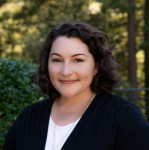 Hillary specializes in rapid scale at civic tech startups, political tech investment firms, nonprofits and top campaigns.
At Higher Ground Labs, Hillary manages the firm's portfolio and accelerator programs: coaching startup founders, convening high profile strategic roundtables, and co-launching innovative first-time programs including AllHands, a technical talent recruitment partnership, and Uptime 2020, an important security, bug bounty, & technology reliability program.
Prior to Higher Ground Labs, Hillary led Client Success at Hustle from 2016-2018. Previously, Hillary managed client partnerships and user research initiatives at Brigade and Causes.com. Hillary's career began in environmental and human rights organizations where she got her start digitalizing nonprofit campaign work during the rise of CRMs, viral petitions, and early social media platforms at Global Exchange and Rainforest Action Network.
Other sessions: Time to MOBILE-ize! Mobile Tools for Digital and On-the-Ground Action, SMS Outreach: What Works, What Doesn't, and What's a Waste of Your Time and Money