The Good, the Bad and the Ugly: Digital Design in 2016 and Beyond
Session Type(s): Panel
Starts: Thursday, Aug. 10 10:30 AM (Eastern)
Ends: Thursday, Aug. 10 11:45 AM (Eastern)
With an increasingly crowded media landscape and dozens of organizations and candidates vying for each voter's attention, smart, forward-thinking design has become one of the few ways to effectively break through the noise. Effective design can help raise money, inspire supporters, or tell a powerful story about our people and causes. This panel will take an in-depth look at how candidates, campaigns and causes have adopted a design-forward approach to digital strategy. We'll discuss lessons learned from the 2016 election, emerging design trends and designing for the resistance.
Moderator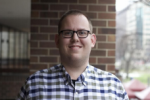 Ben Dotson is the Vice President of Digital at EMILY's List where he oversees digital fundraising, communications and organizing efforts for the organization, including the email, social media, text messaging and creative programs.
Most recently, Ben served as the Deputy Digital Director at EMILY's List during the record-breaking 2016 election cycle. Prior to joining EMILY's List, Ben was a Senior Digital Strategist at the Smoot Tewes Group, where he managed aggressive email, social media, and advertising campaigns for a range of clients in the energy, environment, conservation, and electoral sectors. From 2011 to 2014, Ben served in the Obama administration at the US Department of Energy, where he managed the agency's digital reform program, a cutting-edge effort to centralize and modernize the agency's digital communications infrastructure and staff. Ben started his career in LGBT and youth organizing and worked on a number of state and local campaigns in Michigan.
Ben is a native of Tennessee. He is a graduate of Central Michigan University with a Bachelor of Arts in Political Science and Music and George Washington University with a Masters in Political Management. In his free time, he is an avid film buff and foodie, and tries to make progress on his growing stack of to-read books.
Other sessions: Digital Strategy 101: Building Your Digital Campaign from the Ground Up
Panelists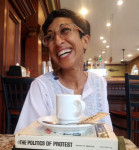 Sabiha Basrai is co-owner of Design Action Collective in Oakland, CA — a graphic design and web development shop dedicated to serving social justice movements with strategic media tools. She has been working as a graphic designer for nonprofits and activist organizations for the last 20 years. She is a coordinator for the Alliance of South Asians Taking Action — a San Francisco Bay Area all-volunteer group working to educate, organize, and empower Bay Area South Asian communities to end violence, oppression, racism and exploitation within and against our diverse communities. Sabiha is also a member of the Center for Political Education's Advisory Board and a part-time faculty member in the University of San Francisco's Department of Art & Architecture.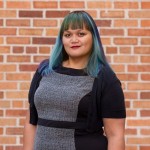 Candice is an award-winning Vice President of Creative for 50+1 Strategies, a civic engagement, campaign strategy, management, and community mobilization consulting firm based in Oakland, CA. In 2019, she was honored by the American Association of Political Consultants as a Top 40 under 40 Winner. She specializes in print design and has won several national awards for her logo, billboard, and mailer designs.
Other sessions: Design 101: How to Visually Stand Out in a World of Noise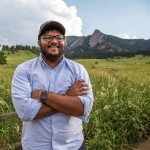 Yash Mori's expertise is in how to get media made, published, and promoted widely in a timely way. Much of his work for different campaigns has gone viral, something tons of organizations are hot on figuring out. Over the years he has honed his skill-set to be far more than just photos and videos for movements and campaigns, yash has dedicated his life to be in service of those around him. He is a seasoned organizer whose body of work is been focused on uplifting the passionate and inspiring stories of leaders. Yash Mori has worked with organizations for the likes of Hillary For America, People's Climate March, Democratic Governors Association, Latino Victory Fund, Wnited We Dream, Unite Here!, Netroots Nation, and more.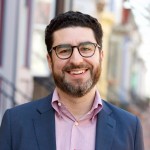 Ben Ostrower is an entrepreneur and art director with over twenty years of experience in digital media. As Wide Eye Creative's Principal and Creative Director, Ben works with clients to create memorable brands and visually tell clients' stories online. Ben has built a roster of hundreds of clients around the U.S. and abroad, including the Hillary Clinton, Bernie Sanders, NARAL, the ONE campaign, the DCCC, Georgetown University, and AirBnb to name a few. Ben has been interviewed as a brand expert by CNN, the National Journal, and RollCall.