Digital Strategy 101: Building Your Digital Campaign from the Ground Up
Session Type(s): Training
Training Tag(s): Basic Digital Organizing
Starts: Friday, Aug. 11 2:30 PM
Ends: Friday, Aug. 11 3:45 PM
Room: Embassy F
Since the election, thousands of Americans have decided to run for office for the first time in communities across the country. An effective digital program can help you raise money, communicate with voters, and drive supporters to take action. But with endless platforms, tools, and tactics available, how do you decide what the right solutions are for your campaign? This training will cover the basics you need to know to run a smart, cost-effective digital campaign, including email, social media, and advertising. We'll cut through the noise and help you understand how to build your digital campaign from the ground up.
This is an entry level training for candidates and organizers who may have no exposure to digital strategy or for those who may be unsure of how to adapt the strategies, tools, and tactics they may be familiar with for local efforts.
Trainer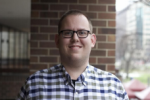 Ben ​Dotson ​is a veteran digital strategist with experience working for advocacy efforts, electoral campaigns, and in government. Currently, he is the Deputy Digital Director at EMILY's List, an organization that elects pro-choice Democratic women to office across the country. Previously, he was a senior
digital strategist at the Smoot Tewes Group, where he led the firm's work in digital organizing, digital advertising, and email strategy. Prior to that, he served in the administration of President Barack Obama.
Other sessions: The Good, the Bad and the Ugly: Digital Design in 2016 and Beyond