Prohibition, Mass Incarceration and Racism: How We Can Halt the Prison Pipeline for Cannabis Use
Session Type(s): Panel
Starts: Friday, Aug. 11 2:30 PM (Eastern)
Ends: Friday, Aug. 11 3:45 PM (Eastern)
Millions of people in the United States are incarcerated for cannabis possession, and the majority of those are minorities and the poor. Mass incarceration of minorities and the poor for cannabis possession has been the standard since it was made a Schedule 1 drug. Join us for a conversation about how to push elected officials to make the necessary changes to better our society and halt the prison pipeline for cannabis use.
Moderator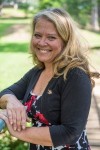 Sharon Ravert
Is an Atlanta native, small business owner, wife, mother of two young ladies, drug policy expert and activist working for sensible drug policy reforms across the country.
Twelve years ago her family was traumatized by the "War on Marijuana", when the local drug task force woke the family at 4 am pounding on doors and screaming commands. They were looking for her 19 year old college student, Brittany and "drugs". The shock and awe raid turned the entire family into activist for change almost over night.
Sharon is the Founding Director of Peachtree NORML, Georgia's state-wide affiliate of the National Organization to Reform Marijuana Laws. She works with legislators from all represented parties from the local level to the federal level to address their concerns, provide statistics, share stories of the harms of our current policy and give clear direction toward workable solutions. She works tirelessly assisting victims of the drug war, raising money for legal defense and showing up in court rooms across Georgia. She also trains people on the use of Naloxone and helps Atlanta Harm Reduction Coalition distribute the life saving rescue kits. She sits on the steering committee of Mom's United to End the War on Drugs and travels the country as a guest speaker at events and conferences.
Sharon is a coalition builder, working with other nationally recognized organizations to end the drug war like Drug Policy Alliance, NAACP, ACLU, Law Enforcement Action Partnership,, Stop Mass Incarceration Network and the Latin American Association in Georgia to connect the war on drugs to many of the social ills in our communities, human and civil rights, and criminal justice issues others have been working on for decades. Her work has been highlighted in numerous magazines to include LadyBud Magazine; HighTimes; CannaHealth and Newsweek. CBS, NBC and Fox in Atlanta contact her regularly to comment on subject ranging from drug policy to police brutality.
Other sessions: Legalize Marijuana! How to Counter the Rhetoric of Prohibition (Sponsored Training)
Panelists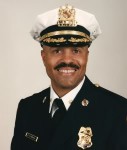 Major Neill Franklin is a 34-year law enforcement veteran of the Maryland State Police and Baltimore Police Department. After 23 years of dedicated service to the Maryland State Police, he was recruited in 2000 by the Commissioner of the Baltimore Police Department to reconstruct and command Baltimore's Education and Training Section. During his time on the force, he held the position of commander for the Education and Training Division and the Bureau of Drug and Criminal Enforcement. He also instituted and oversaw the very first Domestic Violence Investigative Units for the Maryland State Police.
While serving as a Narcotics Agent with the Maryland State Police, Maj. Franklin was persuaded by then then-mayor of Baltimore, Kurt Schmoke, who declared that the War on Drugs was counterproductive and created excessive violence. This; followed by the tragic murder of his close friend, Corporal Ed Toatley, while making a drug buy as an undercover agent, cemented his resolve to reform failed drug war policies. He retired from policing in 2010 to lead LEAP as executive director.
When not working with LEAP, Maj. Franklin volunteers his time by serving on many boards, including Murder Victims Families for Reconciliation, the Faith Based Community Council on Law Enforcement and Intelligence, the Place of Grace Church, Anne Arundel Community College Criminal Justice Advisory Board, and board president for TurnAround Inc. He has a wife and a son.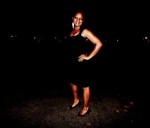 Author, artist, and activist are just a few of the many hats Ebony Knight wears. In addition to serving as the newly-appointed National Director of the NORML Women's Alliance and her work with various organizations (Urban Hippie, Indie Hemp, and various nonprofits),this trailblazer is also well-known for her unique style of political comedy, and boasts an array of writing/publishing credits ranging from SKUNK Magazine to legal journals. She is also the founder of Knight Consulting Group and is known as a "Voice for the People" across a number of social justice platforms.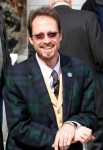 FROM FARM TO FARMERS
Jason Lauve started out as a New York City kid who got to experience more than just the concrete jungle at Manhattan Country School, where the children lived on a farm in upstate NY.  Milking cows, dying wool and interacting with nature and animals in an "Environmentally Complimentary" environment has been the foundation of everything he's done. Jason's background in architecture, urban planning and environmental design, and is an active leader facilitating new ways of relating with environment, our rights, creating community, and an overall vision of cooperation and connection to each other and the planet, has him excited to continue his work with Cannabis: industrial hemp.
CHANGE-MAKER
Jason is considered the innovator and leading light in Industrial Hemp development.
– Currently consulting for multiple hemp farms across the United States and Internationally.
– Mr. Lauve was the driving force in the creation of the North Carolina Bill for Industrial Hemp Regulations 2014.
– He was instrumental in the creation of Colorado Senate Bill 13-241 Industrial Hemp Regulations Dept of Agriculture 2013.
– Author of Colorado House Bill 12-1099 Industrial Hemp Remediation Pilot Program 2012.
– Founder and Executive Director of Hemp Cleans 2012.