Holy Sh*t: Where Did All These People Come From?
Session Type(s): Panel
Starts: Thursday, Aug. 10 1:00 PM
Ends: Thursday, Aug. 10 2:15 PM
Room: Regency VII
What happens when you wake up after Election Day, and your monthly donors have DOUBLED? Since Election Day, many progressive organizations have seen an unprecedented swell in interest and engagement from a whole new group of grassroots activists. From record-breaking fundraising and millions of people who are ready to take to the streets, here's how four organizations from across the progressive movement are finding ways to capture the energy of the resistance and turn it into action.
Moderator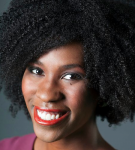 Bridget Todd is a political strategist, educator, writer and community organizer. She currently works as the digital training manager for the New Organizing Institute.
Her writing on race, politics, and culture has appeared at the Atlantic, the Huffington Post, Jezebel, BuzzFeed, the Aerogram, DCentric, Racialicious and several other outlets.
She has held regular contributing writer positions at PolicyMic and Generation Progress, the millennial arm of Center for American Progress, a progressive public policy and advocacy organization. She has also discussed her experiences with racial profiling on the Daily Show.
Other sessions: Trolling for Justice: How Cheeky, Provocative Campaigns Can Lead to Progressive Victories
Panelists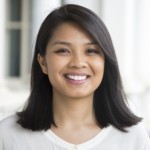 Melanie Garunay is the Digital Organizing Director at the ACLU, where she leads its grassroots organizing program, People Power. Previously, she worked as Deputy Director of Digital Outbound at the White House, Deputy Digital Director for Senate Democratic Leader Harry Reid, and Outbound Producer for the 2012 Obama for America campaign. She is a native of Janesville, Wisconsin and received her bachelor's degree from Brown University, where she was Editor-in-Chief of the Brown Journal of World Affairs.
Heather joined Planned Parenthood Federation of America in August 2011 as Director of Digital Strategy after two years as VP of Digital at Fenton Communications, where she led the DC office's digital practice. Heather worked to develop and execute social media strategies and multimedia projects across a diverse client base.
Prior to Fenton, Heather served for four years as the director of political advocacy for Care2. She worked to connect Care2's millions of members to non-profits doing political work and advocacy campaigns. She led the effort to develop Care2's Election2008 Channel.
Heather was also a partner and online organizing director for the Carol/Trevelyan Strategy Group (CTSG), instrumental in developing and growing CTSG's Creative Multimedia department, including serving as executive producer and co-writer for several Pollie-award winning campaigns.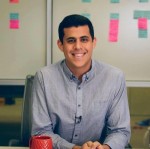 Adrian Reyna leads United We Dream's groundbreaking technology, digital engagement and communications strategies. Under his leadership, the network has created new technology to help low income community organizers provide service and empowerment opportunities to immigrant youth and families, and has catapulted the digital presence of United We Dream – tripling the size of UWD's online community. Born in Monterrey, Nuevo Leon, Mexico, Adrian came to the U.S. with his parents at the age of 12 and grew up undocumented in Humble, TX, outside of Houston. In college, Adrian "came out" as undocumented and queer and has dedicated his life to helping others live as their full and authentic selves. Adrian now directs one of United We Dream's largest staff teams where he brings his vision of a connected and vibrant network of formerly isolated and disempowered people into reality every day.
Other sessions: Immigrant Resistance in Red States