Immigrant Resistance in Red States
Session Type(s): Panel
Starts: Friday, Aug. 11 1:00 PM (Eastern)
Ends: Friday, Aug. 11 2:15 PM (Eastern)
Racist, criminalizing state laws already made Georgia a tough state for immigrants. While the current regime poses an enormous challenge to immigrant rights—especially in red states like Georgia—a thriving resistance movement is bringing together communities of color. Come hear about the state's historically anti-immigrant policies, how an increased anti-immigrant crackdown from this presidency threatens immigrants, and how people on the ground are fighting back in tough terrain like Georgia and beyond.
Moderator
Panelists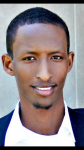 Mohamed-shukri Hassan- || Entrepreneur, Activists||
Mohamed-Shukri Hassan is a Social entrepreneur with significant experience in public policy and Immigrant integration. He is founder and C.E.O. Daban Group, LLC. He is the former Director of Welcoming Tennessee Initiative that expanded to Welcoming America (https://www.welcomingamerica.org/.) Mohamed Served in Nashville Mayor Karl Dean Administration as an Advisor on New American issues. He recently formed New American Development Center a Non –profit Organization dedicated to helping immigrants and refugees start business through workshops and education. Mohamed is a Graduate of Tennessee State University and holds Masters Degrees from Lipscomb University's College of Leadership & public Services. Mohamed is originally from Somalia and speaks three different languages.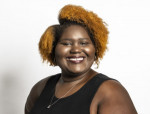 Francesca Menes is the Deputy Organizing Director of Local Progress, a movement of local elected officials advancing a racial and economic justice agenda through all levels of local government. She is also a Co-Founder of The Black Collective, a movement committed to promoting a shared agenda to elevate the political consciousness and amplify the economic power of Black communities.
Francesca is a political educator, legislative and policy strategist, entrepreneur and former television host committed to creating spaces to educate, inform and engage our people on the issues that are important in their daily lives; helping them to understand the personal is political and democratizing knowledge. She is the daughter of working-class Haitian immigrants raised in Miami's Little Haiti community and mother of Joie.
For over a decade, Francesca has led coalition building, legislative, policy and advocacy campaigns with undocumented families, immigrants, refugees, students, Black and communities of color with a focus on policy-making process. In these spaces, she successfully led organizing efforts to draft, introduce and pass local, state, federal resolutions, policies and laws on the issues of education, immigration, housing, wage protections and job security. Other key issues for advocacy: preemption/state interference and local democracy/governance.
Francesca graduated from Florida International University, earning her Bachelor of Arts in Political Science and Women's Studies with a minor in Philosophy and a certificate in National Security Studies and her Master's in Public Administration, with a certificate in Community Development. Francesca is the former Treasurer for the Florida Democratic Party, former State Committeewoman for the Miami-Dade Democratic Party. She currently serves on the Miami-Dade County N.W. 79th Street Corridor Community Redevelopment Agency.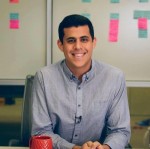 Adrian Reyna leads United We Dream's groundbreaking technology, digital engagement and communications strategies. Under his leadership, the network has created new technology to help low income community organizers provide service and empowerment opportunities to immigrant youth and families, and has catapulted the digital presence of United We Dream – tripling the size of UWD's online community. Born in Monterrey, Nuevo Leon, Mexico, Adrian came to the U.S. with his parents at the age of 12 and grew up undocumented in Humble, TX, outside of Houston. In college, Adrian "came out" as undocumented and queer and has dedicated his life to helping others live as their full and authentic selves. Adrian now directs one of United We Dream's largest staff teams where he brings his vision of a connected and vibrant network of formerly isolated and disempowered people into reality every day.
Other sessions: Holy Sh*t: Where Did All These People Come From?