FinTech: How Can Innovation Advance Civil Rights?
Session Type(s): Panel
Starts: Thursday, Aug. 10 9:00 AM (Eastern)
Ends: Thursday, Aug. 10 10:15 AM (Eastern)
The emerging financial technology industry serves a multi-trillion dollar market that includes online consumer lending, college savings, payment processing for businesses, money transfers, wealth management, virtual currency, and much more. Innovative products can help underserved families quickly and securely access capital and build wealth. However, without consumer protections, predatory lenders could use new, sophisticated means to continue exploiting low-income families and communities of color. We will discuss how industry, government, and consumer advocates can shape this sector, so that more Americans prosper.
Moderator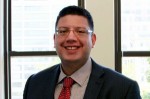 Scott B. Astrada is the Director of Federal Advocacy at the Center for Responsible Lending. Located in the Washington D.C. office, Scott directs and coordinates federal legislative and regulatory advocacy in coordination with CRL senior leadership to advance CRL policy goals. Prior to his role at CRL, Scott worked as an economic policy advisor for the U.S. Senate Democratic Policy and Communications Center under former Minority Leader Harry Reid and previous Chairman Chuck Schumer. Prior to the Senate, Scott was an attorney in the Obama Administration at the White House Office of Management and Budget, Office of General Counsel. Before joining OMB, Scott was a Congressional Hispanic Caucus Institute Fellow, completing his fellowship on the U.S. Senate Banking Committee, and then at the National Council of La Raza.
Scott received his BA from the University of Wisconsin-Madison, his JD and MBA from Marquette University, and his LLM from the Georgetown University Law Center.
Panelists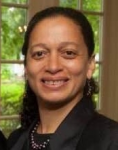 Beverly Brown Ruggia is the Financial Justice Organizer for New Jersey Citizen Action (NJCA) where she advocates for the Community Reinvestment Act, fair housing, and access to financial services, including credit and savings, and mortgage finance. She advocates for regulatory reforms and policies, which seek to end unfair, deceptive, and abusive practices in banking, mortgage servicing, foreclosure, and in all forms of lending and finanance.
Most recently, Beverly led NJCA's successful campaign to divest millions of state pension dollars from a payday lending company, and ultimately, to block an additional $150 million investment in the same equity firm that owned the payday company. She leads a debt table and consumer protection coalition of twenty-five state organizations working to combat student debt, medical debt, and all forms of predatory lending. Beverly is an active member of the multi-state anti-payday lending coalition, "Paydayfreelandia," which advocates for a strong Consumer Financial Protection Bureau payday loan rule on behalf of states where high interest rate loans are not permitted. The Paydayfreelandia coalition has been vocal about the potential dangers of fintech with regard to undermining state consumer finance protections.
Beverly has testified before the New Jersey State Legislature as well as before various county and municipal officials in the state. She has been a presenter and speaker at events held by the Center for Responsible Lending, the Consumer Federation of America, Peoples Actions, and Americans for Financial Reform. She has published editorials in the Star Ledger, Daily Record, Asbury Park Press, and the American Banker.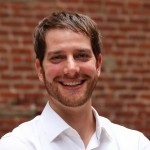 As Director of Public Policy for LendingClub, Louis strives to create a financial system that uses technology innovation to treat people better. He joined LendingClub four years ago to develop and launch its small business lending program, using technology to reach the smaller businesses that traditional banks often don't. To date, about 7 of 10 borrowers tell LendingClub they're not otherwise accessing affordable capital, and the program sees about double the national representation of minority-owned businesses. Prior to LendingClub, Louis worked on access to capital and consumer financial protection at Self-Help, one of the leading nonprofit financial institutions in the US, and sister organization to the Center for Responsible Lending. He has also worked with Kiva and the Seattle City Council. Louis attended Wesleyan University and the MBA program at UC Berkeley. He likes to play banjo and surf.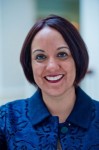 Paulina Gonzalez is Executive Director of the California Reinvestment Coalition. She has worked for over 20 years leading economic justice organizing campaigns to expand worker rights, immigrant rights, and the rights of low income and underrepresented communities of color. In August 2016, the Consumer Financial Protection Bureau announced that Gonzalez had been appointed to its Consumer Advisory Board. She also serves on the 12th District Community Advisory Council for the Federal Reserve Bank of San Francisco. In January 2017, Gonzalez was the sole consumer advocate invited to speak at a forum held by Senator Elizabeth Warren on the nomination of Steve Mnuchin to serve as Donald Trump's treasury secretary. At the forum, Gonzalez highlighted Mnuchin's troubling track record as chair of OneWest Bank, which foreclosed on tens of thousands of families across the US.
Mitria Wilson is the Vice President of Economic Opportunity at the Center for Global Policy Solutions. She previously served as Senior Counsel on the House Financial Services Committee for Ranking Member, the Honorable Maxine Waters, Vice President of Federal Policy and Senior Counsel at the Center for Responsible Lending, and Director of Legislative and Policy Advocacy at the National Community Reinvestment Coalition. A noted expert in consumer protection, access to credit and capital, housing finance, and oversight of financial institutions, Mitria and her work have appeared on MSNBC, Bloomberg News, NPR, C-SPAN and a number of journals and publications.