AAPIs Sharing Effective Strategies for Resisting and Mobilizing
Session Type(s): Panel
Starts: Thursday, Aug. 10 10:30 AM (Eastern)
Ends: Thursday, Aug. 10 11:45 AM (Eastern)
Democrats and progressives need a roadmap to taking back our country. We need to spend the next four years focused on mobilizing hundreds of thousands of new voters—primarily key AAPI voters—to the polls in the closest battleground states where Democrats won or lost the 2016 presidential vote or state house, including red states like Georgia. This session will lift up the AAPI community and offer specific strategies and tactics on messaging, data collection and mobilization to not only increase turnout among Asian-American populations but create long-lasting civic engagement.
Moderator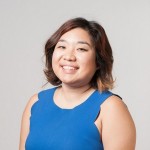 Amy Chen is a digital organizer and strategist in progressive politics and currently serves as a Digital Senior Account Executive at BerlinRosen. Raised in southern California, she is passionate about advocating for people of color, racial equity, human rights, economic equity, and civil rights. She has worked collaboratively with activists, lawyers, researchers, lobbyists and elected officials to forward the social justice movement as an organizer and digital campaigner at the Roosevelt Institute, PowerPAC+, California Women's List, Amnesty International USA, and the ACLU of Northern California.
Panelists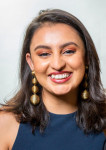 Shwetika Baijal is the Senior Director of Campaigns at Planned Parenthood Action Fun and Planned Parenthood Votes. She co-manages a team of 11 public affairs experts who support all elements of public affairs across all 50 states, and she runs multi-million dollar Planned Parenthood Votes' independent expenditure program to help elect sexual and reproductive health champions across the country and up and down the ballot.
Her background in politics prior to her current role includes Senator Cory Booker's 2020 presidential campaign, many years as a political consultant in the San Francisco Bay Area with 50+1 Strategies, and campaigns in Virginia and Hawaii. She lives in Washington DC and spends her free time watching movies, learning to swim, and reading.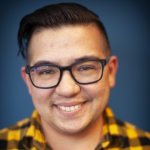 Cayden Mak is Executive Director at 18 Million Rising, organizing Asian Americans and Pacific Islanders (AAPIs) and their allies online. As part of 18MR's founding staff, they were an integral part of developing the organization's vision, voice, analysis, and playbook. In their previous role as Chief Technology Officer, they were the driving force and product manager behind community-centered design for civic tech project VoterVOX, a community-designed matching tool to help find personalized volunteer translation assistance for limited English proficient voters.
Their organizing history also includes cofounding grassroots media startups (youngist.org), cofounding a statewide student organizing network (New York Students Rising), serving as a union officer and staff organizer (CWA 1104, Education Division), and contributing to organizing the Allied Media Conference in Detroit, MI.
In addition to their day job, they serve as the chair of the advisory board for the Kairos Fellowship, and enjoy powerlifting and Magic: the Gathering.
Other sessions: Digital Sanctuary: Combatting Bias and Racism in Tech Tools and Policies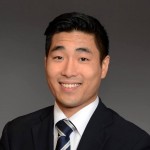 Sam Park is the newly elected Georgia State Representative from House District 101, which is located in Gwinnett, the most diverse county in the Southeast. By unseating a three-term incumbent during the 2016 General Election, Sam became the first openly gay man, and first Asian Democrat elected to the Georgia General Assembly. As a native Georgian, Sam ran on ensuring all Georgians have access to healthcare, and that all are treated with equal dignity and respect. As a first year legislator, Sam had the honor to serve as a deputy whip in the Georgia House Democratic Caucus, and had the privilege of co-sponsoring comprehensive statewide civil rights legislation.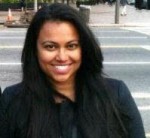 Sandra has dedicated her political career in advocating for progressive causes and Democratic Candidates. She started her political career working for President Obama, followed by Senator Cory Booker and Planned Parenthood in Texas where she advocated for women's access to healthcare.
She is passionate about uplifting communities of color and has spent time working in immigrant and refugee communities in Portland and helped build a city-wide organizing program to house homeless veterans while working for Mayor de Blasio in NYC. Sandra is also a proud Fellow of the New Leaders Council- NYC Chapter.
Most recently she spent a year working for Hillary for America and is now with FWD.us, where she works on bipartisan efforts for immigration reform with local and statewide elected officials and business and tech industry leaders in Southern California. This is her second time at Netroots!
Other sessions: Story of Self and How to Stand with Immigrants