Story of Self and How to Stand with Immigrants
Session Type(s): Training
Training Tag(s): Communications
Starts: Thursday, Aug. 10 1:00 PM (Eastern)
Ends: Thursday, Aug. 10 2:15 PM (Eastern)
Storytelling is a critical tool in the fight for immigrant rights. Whether it's through press outlets, social media, or events- learn how to tell your story of why you stand with immigrants and best practices for uplifting stories of immigrants and allies in your communities.
This training is lead by allies for all audiences.
Trainers: Dara Adams, Sandra Shelly
Trainers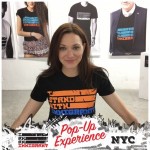 Dara is the Northeast Regional Director of FWD.us, an immigration advocacy organization founded by tech and business leaders to mobilize the community around the issue of commonsense immigration reform. In this role Dara determines FWD.us' strategy for New York, Massachusetts and the surrounding states, including planning events, recruiting surrogates, and engaging elected officials and press.
A natural born advocate, Dara has dedicated her career to helping others, from her first job as an aide to Congresswoman Carolyn Maloney, where she worked to help hundreds of immigrants navigate the legal immigration system, to her candidacy for New York City Council, running to improve the quality of life for residents of the 4th council district and the City of New York. Dara has also served as the Director of Community Affairs for the New York City Department of Education, and as the New York Director for State and Local Government for an analytics software company. Dara is a relentless fighter for the causes she cares about including immigration, education, and technology. Outside of the office, Dara enjoys yoga, cooking, and traveling.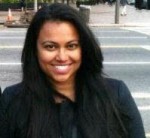 Sandra has dedicated her political career in advocating for progressive causes and Democratic Candidates. She started her political career working for President Obama, followed by Senator Cory Booker and Planned Parenthood in Texas where she advocated for women's access to healthcare.
She is passionate about uplifting communities of color and has spent time working in immigrant and refugee communities in Portland and helped build a city-wide organizing program to house homeless veterans while working for Mayor de Blasio in NYC. Sandra is also a proud Fellow of the New Leaders Council- NYC Chapter.
Most recently she spent a year working for Hillary for America and is now with FWD.us, where she works on bipartisan efforts for immigration reform with local and statewide elected officials and business and tech industry leaders in Southern California. This is her second time at Netroots!
Other sessions: AAPIs Sharing Effective Strategies for Resisting and Mobilizing