How to Win the Internet and Influence People
Session Type(s): Training
Training Tag(s): Advanced Digital Organizing
Starts: Friday, Aug. 11 9:00 AM (Eastern)
Ends: Friday, Aug. 11 10:15 AM (Eastern)
Digital-driven movements succeed through the power of people. Dale Carnegie was right: It's important to make friends in order to persuade people effectively. The game has changed and a reality TV star has become the most successful online influencer in history as the leader of the free world. Silicon Valley startups and major corporations have understood the power of microinfluencers for years. Learn how you can use free or low cost tools through platforms like Hootsuite and Instagram to build relationships with those people who have reach and relevance in key communities. We'll show you how you can use cutting edge techniques in influencer engagement and smart segmentation to get the right message to the right person at the right moment for maximum outreach, organizing, and advocacy.
This is an advanced training best suited for those who are using social media for a campaign or organization.
Trainer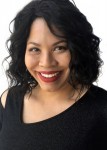 Cheryl Contee is Chief Executive Officer at The Impact Seat Foundation, which is working to create a world in which women can succeed as business leaders. She is also the award-winning Founder and Chair of Do Big Things, a digital agency that creates new narrative and new tech for a new era focused on causes and campaigns. Cheryl is the Amazon bestselling author of Mechanical Bull: How You Can Achieve Startup Success. Passionate about creating new tech and new narrative for a new era, Cheryl uses her vast experience in startup entrepreneurship and community engagement to lead our portfolio companies and funds to success, provide resources for underrepresented founders, and build the new economy. Previously, Cheryl was CEO of Fission Strategy, which brought Silicon Valley startup culture to the world's leading causes and campaigns. She's the co-founder of Attentive.ly, the first tech startup with a black female founder to be acquired by a NASDAQ company, the National Board Chair for Netroots Nation, a Senior Advisor for Astia and the first portfolio company board member of New Media Ventures.
Other sessions: #AskaSista: Black Women Muse on Politics, Policy, Pop Culture and Scholarship