The Digital CultureSHIFT: Moving from Scale to Power to Achieve Racial Justice
Session Type(s): Plenary
Starts: Friday, Jul. 15 3:30 PM (Eastern)
Ends: Friday, Jul. 15 4:45 PM (Eastern)
As activism for police accountability, fair wages, just immigration, and more takes center stage, social justice movements are using technology to achieve greater scale and reach wider audiences. In an age of big data and digital technology, do these strategies build power for long-term social change or are they helping maintain the status quo? Does the Internet disrupt racism or enforce a new era of Jim Crow?
Join us for a plenary roundtable on the digital politics of race as we discuss these questions and more. You'll hear from leaders on the frontlines of the 21st century movement for racial justice and civil rights, including Color of Change's Rashad Robinson, Linda Sarsour of MPower, Autumn Marie of Black Lives Matter, Malkia Cyril of the Center for Media Justice, and Joe Torres of Free Press. Moderated by Samhita Mukhopadhyay of mic.com and hosted in partnership with the Center for Media Justice, based on their report "The Digital Culture Shift, How the Internet is Shaping Social Change, and Social Change is Shaping the Internet."
Check out highlights from the session, as told by Netroots Nation attendees.
Moderator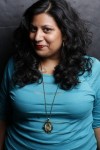 Samhita Mukhopadhyay is the Senior Editorial Director of Culture and Identities at Mic. She is the former Executive Editor of award-winning blog Feministing.com and the author of Outdated: Why Dating is Ruining Your Love Life. Her work has appeared in Al Jazeera, The Guardian, NY Magazine, Medium, Talking Points Memo and Jezebel. She is also veteran digital strategist and has led the strategy for many social justice campaigns. She is deeply passionate about feminism, entrepreneurship, technology, existential dating dilemmas and racial justice.
Panelists

Malkia A. Cyril is the founder and Executive Director of the Center for Media Justice (CMJ), and co-founder of the Media Action Grassroots Network. With a mission to build a racial justice movement for communication access, rights, and representation, CMJ has effectively mobilized racial justice strategies for media reform for over five years. Malkia's award-winning work has empowered local social justice leaders and organizations with the skills and strategies they need to navigate the complex media environment of the 21st century. Appearances include News for All the People: the Epic Story of Race and the American Media, the New York Times, Politico, Huffington Post, Media Matters, Democracy Now, Essence Magazine, Village Voice, the Advocate, the SF Chronicle and documentaries including Outfoxed, Broadcast Blues, and MissRepresentation. – See more at: http://centerformediajustice.org/about/staff/#sthash.13ltFKhQ.dpuf
Other sessions: Black Voices, Black Victories: Changing the Story on Race in a Digital Age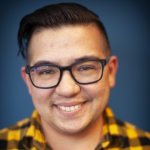 Cayden Mak is Executive Director at 18 Million Rising, organizing Asian Americans and Pacific Islanders (AAPIs) and their allies online. As part of 18MR's founding staff, they were an integral part of developing the organization's vision, voice, analysis, and playbook. In their previous role as Chief Technology Officer, they were the driving force and product manager behind community-centered design for civic tech project VoterVOX, a community-designed matching tool to help find personalized volunteer translation assistance for limited English proficient voters.
Their organizing history also includes cofounding grassroots media startups (youngist.org), cofounding a statewide student organizing network (New York Students Rising), serving as a union officer and staff organizer (CWA 1104, Education Division), and contributing to organizing the Allied Media Conference in Detroit, MI.
In addition to their day job, they serve as the chair of the advisory board for the Kairos Fellowship, and enjoy powerlifting and Magic: the Gathering.
Other sessions: Pop! Goes the Hegemony: Activists Taking on the Entertainment Industry—and Winning, Moving into Action: Raising the Bar for Co-conspirators
Autumn Marie is a public relations and marketing professional dedicated to using her platform to elevate stories beyond their traditional platforms for the greatest social impact. As a community organizer, Autumn has worked extensively with balanced and restorative justice, prison abolition, reproductive justice, political prisoners and police brutality. Originally from Chicago, she has lived in New York for 13 years where she has been an active member of social justice groups such as Incite! Women of Color Against Violence, Critical Resistance and Estacion Libre. Autumn is a current member of Malcolm X Grassroots Movement and Black Lives Matter New York City.
Other sessions: Building Decentralized Networks in Social Movements, Black Voices, Black Victories: Changing the Story on Race in a Digital Age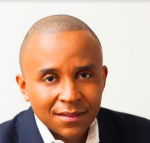 Rashad Robinson is the President of Color Of Change, the nation's largest online racial justice organization. Driven by over one million members, Color Of Change builds power for Black people and Black communities, moving decision makers in corporations and government to create a more human and less hostile world for Black people and all people. Robinson helped Color Of Change lead winning campaigns forcing over 100 corporations to stop funding ALEC, frame and win net neutrality as a major civil rights issue, and force Pat Buchanan and Bill O'Reilly off the air. Successful Color Of Change strategies have been profiled in The New York Times, The Washington Post, Fast Company and The Hollywood Reporter, and on CNN, NPR, PBS and MSNBC. In 2015, Fast Company named Color Of Change the 6th Most Innovative Company in the world, and in 2016, the Stanford Social Innovation Review profiled Color Of Change. Robinson is the proud recipient of awards from organizations as varied as ADCOLOR, the United Church of Christ and the Martin Luther King, Jr. Memorial Foundation. He serves on the boards of Demos and the Hazen Foundation. He is a monthly columnist for The Guardian.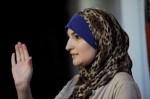 Linda Sarsour is a working woman, community activist, and mother of three. Ambitious, outspoken and independent, Linda shatters stereotypes of Muslim women while also treasuring her religious and ethnic heritage. She is a Palestinian Muslim American and a self-proclaimed "pure New Yorker, born and raised in Brooklyn!" Currently she is the National Advocacy Director for the National Network for Arab American Communities (NNAAC) and locally serving as the Director of the Arab American Association of New York, a social service agency serving the Arab community in NYC. Linda has been at the forefront of public debate on the NYPD's blanket surveillance of the Muslim community. She has been featured in local, national, and international media. Linda's strengths are in the areas of community development, youth empowerment, community organizing, civic engagement and immigrants' rights advocacy.
Other sessions: Welcome to the Police State: How Islamophobia Became Everyone's Problem
Joseph advocates in Washington to ensure that our nation's media policies serve the public interest and builds coalitions to broaden the movement's base. Joseph writes frequently on media and internet issues and is the co-author of the New York Times bestseller News for All the People: The Epic Story of Race and the American Media. He is the 2015 recipient of the Everett C. Parker Award, which recognizes an individual whose work embodies the principles and values of the public interest. Before joining Free Press, Joseph worked as deputy director of the National Association of Hispanic Journalists and was a journalist for several years.