Pop! Goes the Hegemony: Activists Taking on the Entertainment Industry—and Winning
Session Type(s): Panel
Starts: Thursday, Jul. 14 3:30 PM (Eastern)
Ends: Thursday, Jul. 14 4:45 PM (Eastern)
Save Kesha! #OscarsSoWhite and & #StopWhiteWashing are just some of the powerful campaigns our panelists have waged to influence Hollywood, pop music and even the comic book industry. Because pop culture shapes the public imagination, activists are fighting for diversity both behind the camera and in front of it. Campaigns around popular culture provide opportunities to expose oppression that can go unnoticed and unchallenged. Online activism is already making a difference in the entertainment we consume. We'll teach you how to do it!
Moderator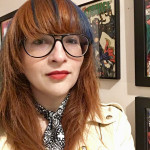 Elana has lead trainings in digital strategy for nonprofits, unions and community organizations since 2006. Elana is Program Director at New Media Mentors, a project of Netroots Nation, leading digital strategy trainings online and off as well as trainings on integrating popular culture into campaigns.
She joins Netroots Nation's staff after serving as digital director for labor unions and community based organizations and has lead trainings for over 4,000 progressives as co-founder of Organizing 2.0.
She has also worked at the intersection of popular culture and online organizing for over a decade connecting nonprofits with pop culture creators and fans and applying the lessons of storytelling to the fight for social and economic justice.
She hosts Graphic Policy Radio podcasts ("Where comics and politics meet"). Elana tweets about the labor movement, online organizing and superhero comics at @Elana_Brooklyn.
Other sessions: We Can't Do That Here? How to Get Your Co-workers to Help You Kick Digital Butt
Panelists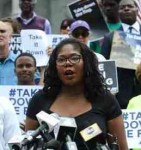 Brandi Collins-Dexter is the Senior Campaign Director at Color Of Change and oversees the media, democracy and economic justice departments. She has led a number of successful campaigns for accountability including getting Fox's The O'Reilly Factor taken off the air; getting R. Kelly dropped from RCA for his repeatedly abusing girls; winning Net neutrality protections; pressuring financial companies to pull funding from hate groups; and persuading Disney not to whitewash the features of their character Princess Tiana.
Brandi is a regular commentator in the media on racial justice. The Hill named her a 2017 "person to watch." She has written for The Root, The Hill and ESPN's The Undefeated, and has been featured on the BBC, and in the Guardian, Gizmodo and Pitchfork.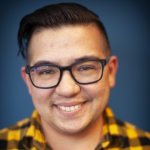 Cayden Mak is Executive Director at 18 Million Rising, organizing Asian Americans and Pacific Islanders (AAPIs) and their allies online. As part of 18MR's founding staff, they were an integral part of developing the organization's vision, voice, analysis, and playbook. In their previous role as Chief Technology Officer, they were the driving force and product manager behind community-centered design for civic tech project VoterVOX, a community-designed matching tool to help find personalized volunteer translation assistance for limited English proficient voters.
Their organizing history also includes cofounding grassroots media startups (youngist.org), cofounding a statewide student organizing network (New York Students Rising), serving as a union officer and staff organizer (CWA 1104, Education Division), and contributing to organizing the Allied Media Conference in Detroit, MI.
In addition to their day job, they serve as the chair of the advisory board for the Kairos Fellowship, and enjoy powerlifting and Magic: the Gathering.
Other sessions: The Digital CultureSHIFT: Moving from Scale to Power to Achieve Racial Justice, Moving into Action: Raising the Bar for Co-conspirators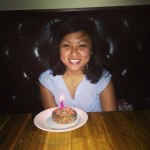 Audine is a Campaign Director for UltraViolet, where she has focused on UltraViolet's economic security and cultural campaigns. Among UltraViolet's numerous cultural campaigns, she has led the campaigns to #FreeKesha, push fair leave policies at Netflix, and more.
Prior to UltraViolet, Audine comes from the campaign for immigration reform, helping organizers build a year's worth of online and offline actions across the country. Audine is from Los Angeles and currently lives in Washington, D.C., where she often wonders whether it's time to move out of Washington, D.C.