Black Voices, Black Victories: Changing the Story on Race in a Digital Age
Session Type(s): Panel
Starts: Friday, Jul. 15 10:00 AM (Eastern)
Ends: Friday, Jul. 15 11:15 AM (Eastern)
As the movement for Black lives increases in visibility, so do the voices and strategies of those working on and offline to end state-sanctioned violence against Black people. As we work to shift culture and change the way people think and behave toward one another, we employ bold, visionary digital and traditional communications tactics rooted in the Black experience. Hear from organizers and communicators who work at the intersection of race, digital strategy and communications about how they organize and mobilize people to broaden international conversations about the impact of state violence on Black communities and drive critical conversations from the 'hood to the White House about an authentic transformation of American democracy.
Moderator
Miski Noor is an organizer and writer based in Minneapolis, MN where they work as a Communications Strategist for the BLM Network and a leader with the local Black Lives Matter–Minneapolis chapter. They are a graduate of the University of Minnesota where they studied Political Science and African and African-American Studies. As a Black, African, immigrant queer person, Miski is committed to working to create a world in which Black life is protected and Black liberation is realized.
Panelists

Malkia A. Cyril is the founder and Executive Director of the Center for Media Justice (CMJ), and co-founder of the Media Action Grassroots Network. With a mission to build a racial justice movement for communication access, rights, and representation, CMJ has effectively mobilized racial justice strategies for media reform for over five years. Malkia's award-winning work has empowered local social justice leaders and organizations with the skills and strategies they need to navigate the complex media environment of the 21st century. Appearances include News for All the People: the Epic Story of Race and the American Media, the New York Times, Politico, Huffington Post, Media Matters, Democracy Now, Essence Magazine, Village Voice, the Advocate, the SF Chronicle and documentaries including Outfoxed, Broadcast Blues, and MissRepresentation. – See more at: http://centerformediajustice.org/about/staff/#sthash.13ltFKhQ.dpuf
Other sessions: The Digital CultureSHIFT: Moving from Scale to Power to Achieve Racial Justice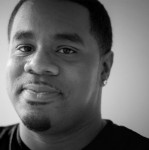 Mervyn is a strategic communications leader with 15 years of experience in racial justice work. He is a co-founder of Blackbird, which provides strategic rapid response support in The Movement for Black Lives. He has served as a communications director at ColorofChange.org, The League of Young Voters and The Praxis Project. As a consultant, Mervyn managed communications for broad public- private initiatives around housing and economic development in the San Francisco Bay Area; strengthened advocacy efforts for juvenile justice reform; and served as counsel during tough media cycles for both elected officials and labor unions.
Autumn Marie is a public relations and marketing professional dedicated to using her platform to elevate stories beyond their traditional platforms for the greatest social impact. As a community organizer, Autumn has worked extensively with balanced and restorative justice, prison abolition, reproductive justice, political prisoners and police brutality. Originally from Chicago, she has lived in New York for 13 years where she has been an active member of social justice groups such as Incite! Women of Color Against Violence, Critical Resistance and Estacion Libre. Autumn is a current member of Malcolm X Grassroots Movement and Black Lives Matter New York City.
Other sessions: The Digital CultureSHIFT: Moving from Scale to Power to Achieve Racial Justice, Building Decentralized Networks in Social Movements