#WomenVote #BreakingThrough: Building Power for Systemic Change to Lift Our Nation
Session Type(s): Panel
Starts: Saturday, Jul. 16 10:00 AM (Eastern)
Ends: Saturday, Jul. 16 11:15 AM (Eastern)
Momentum is building for long-needed systemic changes in our nation. People across the nation and leaders at all levels are increasingly understanding that true economic security can't happen without specific, focused attention to achieving racial justice in our country. With this growing understanding, economic security and racial justice policies—including on fair pay, childcare, sick days, paid family leave, immigration policy and ending police brutality and mass incarceration—are playing a major role in this elections. During the election season, we have tremendous power to to focus the spotlight on advancing effective policies that move our nation forward. We'll talk about why now and cover the how-to during this panel.
Moderator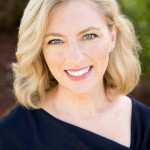 Executive Director/CEO and Co-Founder of MomsRising, Kristin Rowe-Finkbeiner has been involved in grassroots engagement and policy analysis for more than two decades. Started in May 2006, MomsRising is an on-the-ground and online organization with more than 1 million members working together to increase family economic security, to end discrimination against women and mothers, and to build a nation where both businesses and families can thrive.
Rowe-Finkbeiner is also a frequent public speaker, radio host, and an award-winning author of books, including The F-Word: Feminism in Jeopardy and The Motherhood Manifesto, which she co-authored with MomsRising co-founder Joan Blades. She has also been published in many outlets, including: Politico, CNN, USA Today, Washington Post, and Huffington Post.
Rowe-Finkbeiner has received numerous accolades for her work, including the ‪Black Civic Participation 2014 Spirit of Democracy Community Empowerment & Social Innovation Leadership Award; 21 Leaders for the 21st Century Award; National Priorities Project Democracy Champion Award; and the Center for Women & Democracy Healthcare Heroine Award.
Panelists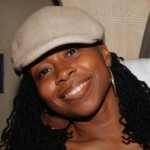 Senior campaign director for MomsRising.org, Monifa Bandele has more than a decade of experience in policy analysis, communications, civic engagement organizing, and project management working with groups like the Brennan Center for Justice, Peoples Hurricane Relief Fund, and the National Coalition on Black Civic Participation. At MomsRising.org she manages the Healthy Kids Campaign, helping to dismantle the school-to-prison pipeline, promote social emotional learning and development, end police brutality and racial profiling/mass incarceration, successfully increase children's access to healthy food, and working to stem junk food marketing.
Other sessions: Expanding the Media Narrative around Paid Family and Medical Leave
Greisa Martinez is Advocacy Director at the United We Dream Network. Originally from Hidalgo, Mexico, Greisa immigrated to the U.S. with her family at an early age and grew up in Dallas, TX as an undocumented immigrant.
Greisa has organized immigrant youth and workers for the passage of pro-immigrant policies at the local and national level for the past 9 years.
She co-founded the Council for Minority Student Affairs at Texas A&M University, the first undocumented youth-led group in the University's 100 year history. She founded the Texas Dream Alliance and was a fellow with the League of Young Voters.
Other sessions: November 9, 2016: How to Translate Millennial GOTV to Millennial Power
Vicki Shabo is Vice President at the National Partnership for Women & Families in Washington, D.C., where she is responsible for the strategic direction of the organization's work to promote fair and family friendly workplaces. Under Ms. Shabo's leadership, the National Partnership's workplace team has been integrally involved the policy development, organizing and communications work that have helped to win new federal executive actions, state and local paid sick days and paid family and medical leave laws, and private sector policy changes. Ms. Shabo's commentary and analysis has appeared in leading media outlets, including the New York Times, Associated Press, USA Today, The Washington Post, Business Week, CBS News, MSNBC, and CNN.
Prior to joining the National Partnership, Ms. Shabo practiced law, worked as a pollster and political strategist. She is originally from Los Angeles, California.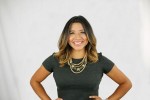 María Urbina is Indivisible's National Political Director leading national political strategy and electoral campaigns. In this role, Urbina is charged with developing Indivisible's national electoral engagement strategy by defining electoral objectives, priorities and targets and leading Indivisible's grassroots national endorsement program to grow independent political power and usher progressive gains in all 435 congressional districts.