Making Progressive Issues Presidential: How Debt-free College Became Central to this Election
Session Type(s): Panel
Starts: Friday, Jul. 15 5:00 PM (Eastern)
Ends: Friday, Jul. 15 6:15 PM (Eastern)
Could debt-free college be to 2016 what healthcare reform was to 2008? A huge grassroots push in 2015 put debt-free college center stage in the presidential debate and political lexicon. Clinton and Sanders both endorsed it, and it has come up in every Democratic presidential debate. Over half of Senate Democrats and more than 100 members of Congress have endorsed it—and candidates across the country are running on it. This panel will explore the history of student debt activism and discuss how debt-free college became a hugely popular issue in 2016. We'll also discuss how to build bridges between lawmakers and the grassroots so that we enter 2017 with a mandate and an inside-outside legislative strategy to pass debt-free college into law.
Moderator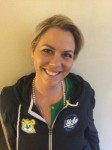 Since 2009, Natalia has been an advocate and leader for the national student debt crisis. She co-founded Student Debt Crisis in 2012. Her work has given Natalia the opportunity to connect personally with student loan borrowers and focus on driving policy solutions through online campaigning. The goal is to turn student debt and affordable education into a winning electoral issue.
In 2011, she started Occupy Colleges as a response to the economic injustices students were dealing with from high tuition increases to lack of financial aid. During her tenure at Occupy Colleges, Natalia organized one of the largest college protest since the 1970's.
Ask Natalia about how to tackle your student debt!
Panelists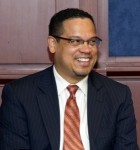 Currently serving as Minnesota's 30th Attorney General, Keith Ellison is the first African American and first Muslim American to be elected to statewide office in Minnesota. Before becoming AG, Ellison represented Minnesota's 5th District in Congress where he focused on consumer, worker, environmental, civil- and human-rights protections for Minnesotans. As Minnesota's AG, Ellison has championed affordable health care, a fair economy, and equal opportunity for all. Ellison has opposed a new rule revoking legal status for immigrants accessing public assistance, created a unit within the office of the Attorney General that focuses on investigating and prosecuting abuse of workers and wage theft, as well as filing lawsuits against opioid manufacturers. Following the killing of George Floyd, Governor Walz appointed AG Ellison to prosecute the case.
Other sessions: TPP: Trade "Trump-ing" the Election [Voter Pick], The Next Supreme Court: 2016 and the Fight for the Soul of Our Constitution, Grassroots Power: How to Beat the Koch Brothers at Organizing, Ending the Endless War and Advancing a Progressive Global Vision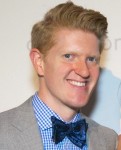 Mark Huelsman is a Senior Policy Analyst at Demos, where he focuses primarily on issues of college affordability, student debt, state investment in higher education, and the racial wealth gap. He published and been cited widely on student debt and its root causes and impacts, particularly by race and class.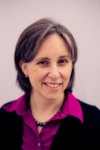 Ann O'Leary is a Senior Policy Advisor to Hillary Clinton. Ann was most recently the Senior Vice President of Next Generation and Director of Too Small to Fail, a public action and awareness campaign called jointly launched by the Clinton Foundation and Next Generation to provide parents the information and tools they need to boost their young children's vocabulary development and close the "word gap." Ann
previously served as a lecturer in health law and social policy at UC Berkeley School of Law, executive director of the Berkeley Law Center on
Health, Economic & Family Security, a deputy city attorney in San Francisco, legislative director to Senator Hillary Rodham Clinton, and she led the children and family policy team on the White House Domestic Policy Council under President William J. Clinton. She also served as a member of the Obama-Biden Presidential Transition Team, advising the incoming administration on early childhood education issues. She earned a B.A. from Mount Holyoke College, a Master's on Education Policy from Stanford University and a J.D. from the University of California, Berkeley, School of Law.