Expanding the Media Narrative around Paid Family and Medical Leave
Session Type(s): Panel
Starts: Saturday, Jul. 16 2:30 PM (Eastern)
Ends: Saturday, Jul. 16 3:45 PM (Eastern)
The media narrative around Paid Family and Medical Leave has largely highlighted heterosexual, married, professional white women who want to "have it all" by having children and a career. This panel highlights the family caregiving stories of members of our own broad progressive community and connects those stories to the facts about families in America. In this session, we will create a new narrative for the American family to inform our movement's work to advance paid family and medical leave, along with other policies that strengthen our families.
This panel is organized by PL+US and Family Story
Moderator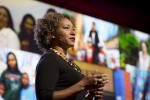 Mia Birdsong has spent more than 20 years fighting for the self-determination and pointing out the brilliant adaptations of everyday people. In her current role as Co-Director of Family Story, Mia is updating this nation's outdated picture of the American family (hint: rarely 2.5 kids and two heterosexual parents living behind a white picket fence). Mia, whose 2015 TED talk–titled, "The Story We Tell About Poverty Isn't True"–has been viewed over 1.2 million times already, is an Ascend Fellow of The Aspen Institute and a New America California Fellow.
Mia is a modern Renaissance woman. She has spent time organizing to abolish prisons, teaching teenagers about sex and drugs, interviewing literary luminaries like Edwidge Danticat, David Foster Wallace, and John Irving, and attending births as a midwifery apprentice. These are some of the many reasons that Mia was recognized as one of Colorlines' "15 Remarkable Women of Color Who Rocked 2015."
Other sessions: Action into Being: Growing as an Ally
Panelists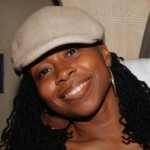 Senior campaign director for MomsRising.org, Monifa Bandele has more than a decade of experience in policy analysis, communications, civic engagement organizing, and project management working with groups like the Brennan Center for Justice, Peoples Hurricane Relief Fund, and the National Coalition on Black Civic Participation. At MomsRising.org she manages the Healthy Kids Campaign, helping to dismantle the school-to-prison pipeline, promote social emotional learning and development, end police brutality and racial profiling/mass incarceration, successfully increase children's access to healthy food, and working to stem junk food marketing.
Other sessions: #WomenVote #BreakingThrough: Building Power for Systemic Change to Lift Our Nation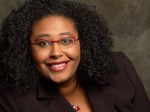 Affectionately known as "Dr. Goddess," Kimberly C. Ellis, Ph.D. is a Scholar of American and Africana Studies, an Artist, Activist and Entrepreneur. An international thought leader on culture, gender and social technology, she a published author, speaker and producer with many successful campaigns. Dr. Goddess is a staple presenter at Netroots Nation, PDF and SXSW and her writings and appearances can be found across the internet, from Alternet, Ebony and BlackEnterprise, to HuffPostLive, Al Jazeera America and radio programs on NPR, BBC_WHYS, Voices of Russia, MomsRising and Sirius XM. She is also in the WMC's "SheSource" Directory. Dr. Goddess is the Digital Director of the National Black Theatre Festival, co-founder of #AskaSista, founder of the civic tech project, #BlackPoliticsMatter, author of the upcoming book, "The Bombastic Brilliance of Black Twitter," and the producer of "You're Beautiful to Me," a feature documentary film about the journey with her Mother's dementia.
Other sessions: #AskaSista: Black Women Muse on Politics, Policy, Pop Culture and Scholarship

Sabrina is the CEO at Be Bold Media, a digital agency focused on global advocacy and the co-founder of End Famine, a campaign dedicated to seeking sustainable solutions to food security and humanitarian aid assistance. Previously, she was a Program Adviser at Afghans for Civil Society, an NGO that developed women's programs and independent media in southern Afghanistan, worked for National Public Radio, NBC News and Oxfam America. She has advised women legislators on digital engagement and social media and created the Human Rights Forum, a monthly gathering for activists and technologists. Forbes named her 30 Under 30 for Law and Policy and Washingtonian Magazine featured as part of it's Most Powerful Women issue. She is a Truman Nation Security Partner, an adviser to Digital Democracy and proudly sits on the boards of Exhale Provoice, Web of Change and Women, Action & the Media.