A Pink Case Study: Why the Progressive Movement Is Stronger Together
Session Type(s): Panel
Starts: Friday, Jul. 15 1:00 PM
Ends: Friday, Jul. 15 2:15 PM
Room: 221
On September 29, a diverse coalition came together to deliver more than 2.4 million petition signatures, hold more than 350 events nationwide and organize hundreds of thousands of pink-clad women, men and young people to #PinkOut and #StandwithPP online and off. The coalition—which included MoveOn, CREDO, DFA, Sierra Club Rise, UltraViolet, ACLU, NARAL, SEIU, NLIRH, Color of Change and others—stepped up to #StandwithPP and its patients after a group of anti-abortion extremists attacked Planned Parenthood in July 2015. This panel will go behind the scenes and discuss how we did it—including the importance of that moment, coalition building, our online-to-offline presence, and why the campaign was so successful.
Moderator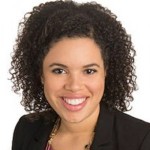 Beth Lynk is Associate Director of Federal Communications for Planned Parenthood Federation of America and Planned Parenthood Action Fund, focused on shaping Planned Parenthood's political communications and the media narrative around federal policy, congressional issues and related lawsuits. Prior to joining Planned Parenthood, Beth was a Senior Associate at the Raben Group, working in the firm's Health, Environment, Faith and Justice Practice groups. She directed aggressive and disciplined communications strategies for leading national non-profit organizations, foundations, and companies. She has also served on Capitol Hill in the office of Congresswoman Jan Schakowsky and worked as a Market Strategist at Demand Media. Beth is a graduate of Northwestern University in Chicago, IL
Panelists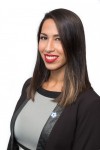 Stephanie Castro serves as the Digital Media Associate at the National Latina Institute for Reproductive Health in the Washington, D.C. Public Affairs office, where she curates the digital presence and digital engagement activities of NLIRH. Stephanie is a broadcast journalist with a degree from CUNY Brooklyn College. She was born and raised in Long Island, New York to a Colombian mother and Chilean father and is a dual citizen of the United States and Colombia. Previously, Stephanie has worked for Planned Parenthood and the United Nations.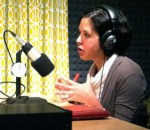 Emily Figdor is a campaign director at MoveOn.org. She has 20 years of experience as an organizer and campaigner, working at the local, state, and national levels. Before joining MoveOn, Emily ran a statewide activist organization in Maine that stopped a tar sands pipeline through New England. Before moving to Maine, Emily led national campaigns on climate change and lobbied on reproductive rights and health in Washington, D.C. She got her start as an activist after volunteering as a clinic escort.
When not working on MoveOn campaigns, Emily is the chair of the Portland Democrats and runs a local organization working to pass a municipal bond to rebuild the city's crumbling elementary schools.
Emily lives in Portland, Maine, with her partner and two girls, who are eight and five.
Other sessions: Letting Members Lead: The Mess and Magic of Distributed Organizing, Flint and Detroit Public Schools: Disasters for Democracy and Public Health, Film, Storytelling and the Fight for Abortion Rights
Heather joined Planned Parenthood Federation of America in August 2011 as Director of Digital Strategy after two years as VP of Digital at Fenton Communications, where she led the DC office's digital practice. Heather worked to develop and execute social media strategies and multimedia projects across a diverse client base.
Prior to Fenton, Heather served for four years as the director of political advocacy for Care2. She worked to connect Care2's millions of members to non-profits doing political work and advocacy campaigns. She led the effort to develop Care2's Election2008 Channel.
Heather was also a partner and online organizing director for the Carol/Trevelyan Strategy Group (CTSG), instrumental in developing and growing CTSG's Creative Multimedia department, including serving as executive producer and co-writer for several Pollie-award winning campaigns.
Catholics for Choice is an international NGO based in Washington, DC which represents the voice of the majority of Catholics around the globe who believe that the Catholic tradition supports a woman's moral and legal right to follow her conscience in matters of sexuality and reproductive health and who support real religious liberty for all. As US program director, Sara Hutchinson Ratcliffe leads the organization's activities in the United States, including advocacy and outreach efforts, policymaker education and engagement with CFC activists and partner organizations from across the country. Her work helps Catholic policymakers, advocates and partners articulate prochoice positions grounded in progressive Catholicism and sound public policy. Sara is an experienced advocacy professional working for more than two decades on public health policy at the state and federal level.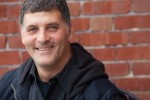 Brad Lichtenstein is an award-winning filmmaker & president of 371 Productions. He's won two Duponts: one for the recent Al Jazeera America series Hard Earned (produced by Kartemquin Films) and another for his 2001 film Ghosts of Attica (produced with Lumiere Productions). His first virtual reality film, Across the Line, about accessing abortion amid hostile protests, premiered at Sundance in 2016. His 2012 movie As Goes Janesville (PBS/Independent Lens) was nominated for a News & Doc Emmy. Penelope, his film about a nursing home that performs the Odyssey from Penelope's point of view, aired on PBS in 2015. 371's Wisconsin's Mining Standoff, premiered in June 2014 on Al Jazeera America's Fault Lines and streams on Al Jazeera English. He's the executive producer of "Precious Lives", a radio/podcast and print series about young people & gun violence. 371's tech projects include BizVizz, a corporate accountability app available for iPhones. 371 is in development on American Reckoning, a feature doc about unsolved civil rights era murders. There are Jews Here, a feature doc about disappearing Jewish communities will premiere in July of 2016. When Claude Got Shot, a feature doc about race and gun violence in America, is in production. Brad's also produced for Frontline and Bill Moyers. His work is supported by Bader Philanthropies, Blue Mountain Center, Creative Capital, the Fetzer Institute, The Forward Fund, ITVS, the Ford, HKH, MacArthur, Nathan Cummings, Retirement Research & Tides Foundations, as well as the IDA and Mary L. Nohl Fellowship. Brad is the founder of docUWM, a documentary program at the University of Wisconsin-Milwaukee.
Other sessions: Film, Storytelling and the Fight for Abortion Rights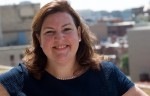 Anne Pfrimmer is the Deputy Director of SEIU Healthcare, the healthcare division of the Service Employees International Union (SEIU). In this role she focuses on promoting and protecting the foundations of our healthcare system – Medicaid, Medicare and the Affordable Care Act – including SEIU's campaign that reached more than two million people in twenty states to let them know about their new healthcare options under the Affordable Care Act. Anne works to make sure the workers who are on the frontlines of care in our communities have their voices heard as we transform America's healthcare system and improve the quality of care in every setting.
A healthcare advocate and political organizer for two decades, Anne has played a variety of roles in grassroots, issue and electoral campaigns. She began her career in Louisiana and has been with SEIU since 2003.