Film, Storytelling and the Fight for Abortion Rights
Starts: Saturday, Jul. 16 4:00 PM (Eastern)
Ends: Saturday, Jul. 16 5:15 PM (Eastern)
The filmmakers and presenters of "Across the Line" and "Abortion: Stories Women Tell" will participate in a conversation about their work and the role of film in the current fight over women's health and reproductive rights.
Moderator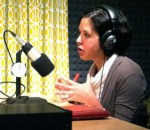 Emily Figdor is a campaign director at MoveOn.org. She has 20 years of experience as an organizer and campaigner, working at the local, state, and national levels. Before joining MoveOn, Emily ran a statewide activist organization in Maine that stopped a tar sands pipeline through New England. Before moving to Maine, Emily led national campaigns on climate change and lobbied on reproductive rights and health in Washington, D.C. She got her start as an activist after volunteering as a clinic escort.
When not working on MoveOn campaigns, Emily is the chair of the Portland Democrats and runs a local organization working to pass a municipal bond to rebuild the city's crumbling elementary schools.
Emily lives in Portland, Maine, with her partner and two girls, who are eight and five.
Other sessions: Letting Members Lead: The Mess and Magic of Distributed Organizing, Flint and Detroit Public Schools: Disasters for Democracy and Public Health, A Pink Case Study: Why the Progressive Movement Is Stronger Together
Panelists
Trained as a medical doctor at Washington University in St. Louis and completed residency training at Northwestern University. Currently a board certified Obstetrician/Gynecologist working both at the Hope Clinic for Women in Illinois providing abortion care and in downtown St. Louis as a general ob/gyn. Because of a strong belief women should have access to safe and high quality reproductive options, has been involved in the provision of abortion services since 2007. Appointed as the Interim Executive Director of Hope Clinic from the position of Associate Medical Director in April 2016.
Other sessions: Screening: Abortion: Stories Women Tell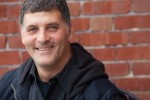 Brad Lichtenstein is an award-winning filmmaker & president of 371 Productions. He's won two Duponts: one for the recent Al Jazeera America series Hard Earned (produced by Kartemquin Films) and another for his 2001 film Ghosts of Attica (produced with Lumiere Productions). His first virtual reality film, Across the Line, about accessing abortion amid hostile protests, premiered at Sundance in 2016. His 2012 movie As Goes Janesville (PBS/Independent Lens) was nominated for a News & Doc Emmy. Penelope, his film about a nursing home that performs the Odyssey from Penelope's point of view, aired on PBS in 2015. 371's Wisconsin's Mining Standoff, premiered in June 2014 on Al Jazeera America's Fault Lines and streams on Al Jazeera English. He's the executive producer of "Precious Lives", a radio/podcast and print series about young people & gun violence. 371's tech projects include BizVizz, a corporate accountability app available for iPhones. 371 is in development on American Reckoning, a feature doc about unsolved civil rights era murders. There are Jews Here, a feature doc about disappearing Jewish communities will premiere in July of 2016. When Claude Got Shot, a feature doc about race and gun violence in America, is in production. Brad's also produced for Frontline and Bill Moyers. His work is supported by Bader Philanthropies, Blue Mountain Center, Creative Capital, the Fetzer Institute, The Forward Fund, ITVS, the Ford, HKH, MacArthur, Nathan Cummings, Retirement Research & Tides Foundations, as well as the IDA and Mary L. Nohl Fellowship. Brad is the founder of docUWM, a documentary program at the University of Wisconsin-Milwaukee.
Other sessions: A Pink Case Study: Why the Progressive Movement Is Stronger Together
Kristen Tilley is currently the Managing Director of the Planned Parenthood Patient and Employee Experience at Planned Parenthood Federation of America where she helps lead a strategic initiative to dramatically improve both patient and employee experience across Planned Parenthood nationally. As part of her work to reduce the stigma associated with sexual and reproductive health, she served as Associate Producer of the virtual reality experience Across the Line, which was premiered at Sundance 2016. Kristen joined Planned Parenthood after working on Capitol Hill and several political campaigns. Kristen is a graduate of the University of Richmond, where she was studied Leadership Studies and Women, Gender & Sexuality studies with a concentration on social change.
Tracy Droz Tragos is an award-winning independent filmmaker. Tragos recently completed the film ABORTION: STORIES WOMEN TELL, which will premiere on HBO. With RICH HILL, Tragos explored rural poverty through the intimate lens of vulnerable adolescents and their families struggling for a foothold. RICH HILL won the Grand Jury Prize for U.S. Documentary at the 2014 Sundance Film Festival, was released theatrically in over 95 theaters, and opened the 2015 PBS Independent Lens season. Her first film was BE GOOD, SMILE PRETTY, a powerful film about the profound and complicated feelings of loss caused by the deaths of American men in Vietnam some thirty-five years later. The film aired on PBS's Independent Lens and won the 2004 Emmy® for Best Documentary, as well as The Jury Award for Best Documentary at the Los Angeles Film Festival.
In addition to her commercial and commissioned work, Tragos is in development on two independent films that focus on the challenges facing young people in America: from the perspective of a vulnerable teenage mother and her son in the Midwest; and kids confronting a broken U.S. educational system. She also is writing a personal hybrid documentary/narrative about motherhood and ambition.
Tragos' work has received support from the Sundance Institute, the John D. and Catherine T. MacArthur Foundation, ITVS and others. She is a Film Independent Documentary Lab and Sundance Lab alumna, participating as both a director and producer. Last year, Tragos was one of 6 filmmakers invited to participate in Sundance's Women Filmmaking Initiative. She has served on the nominating committee of the IDA Awards and the jury for the Gotham Awards and the Cine Golden Eagle Awards. Tragos holds a B.A. in writing in fiction from Northwestern University and an M.F.A. in screenwriting from USC. She lives in Los Angeles with her husband and two daughters, ages 10 and 7, as well as a German Shepherd and a Chihuahua.
Other sessions: Screening: Abortion: Stories Women Tell