Flint and Detroit Public Schools: Disasters for Democracy and Public Health
Session Type(s): Panel
Starts: Thursday, Jul. 14 3:30 PM (Eastern)
Ends: Thursday, Jul. 14 4:45 PM (Eastern)
Flint and Detroit Public Schools were both assigned the same Emergency Manager, and in both cases, infrastructure crumbled, resulting in a disastrous impact on local communities. In Flint, residents were subject to lead-poisoned water, and in Detroit, students were subjected to toxic mold in their schools. Democracy was subverted by this law, and communities had an unrepresentative manager who did not respond to their needs. We'll examine the underlying issues of democracy and austerity and how they ended up harming public health. We'll also talk about what can do to prevent disasters like these in other parts of the country.
Moderator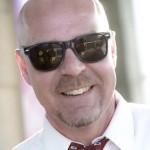 Chris Savage lives just outside of Ann Arbor, Michigan. He is the publisher and primary contributor to Eclectablog, Michigan's most popular source for state and national progressive news and opinion. His writing about education in Michigan has won national attention. Savage is also the Chair of the Washtenaw County Democratic Party and has years of experience in community organizing both political and otherwise. He is married to nationally-recognized photographer Anne Savage.
Panelists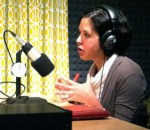 Emily Figdor is a campaign director at MoveOn.org. She has 20 years of experience as an organizer and campaigner, working at the local, state, and national levels. Before joining MoveOn, Emily ran a statewide activist organization in Maine that stopped a tar sands pipeline through New England. Before moving to Maine, Emily led national campaigns on climate change and lobbied on reproductive rights and health in Washington, D.C. She got her start as an activist after volunteering as a clinic escort.
When not working on MoveOn campaigns, Emily is the chair of the Portland Democrats and runs a local organization working to pass a municipal bond to rebuild the city's crumbling elementary schools.
Emily lives in Portland, Maine, with her partner and two girls, who are eight and five.
Other sessions: Letting Members Lead: The Mess and Magic of Distributed Organizing, Film, Storytelling and the Fight for Abortion Rights, A Pink Case Study: Why the Progressive Movement Is Stronger Together